Throughout most of our lives, physical activities such as exercise or playing sports are great ways of improving our motor skills and posture. But as we grow older, we have less time for ourselves, especially when we have to work eight to 12 hours a day, five or six days a week. Although we will need to sustain ourselves financially, doing the same work can have a lasting effect on our posture and balance.
At school and home, we're taught that standing up straight and generally having a good posture can help our bodies in the long-term. In some cases, most would teach their child how to have "grace" when walking by balancing a book on their head. Much of these activities can help "correct" posture that might cause problems to our figure.
But what's the importance of a proper form? What are some essential exercises that you can do to improve both posture and balance? Here's what you'll need to know.
The Importance of Good Posture
While it might seem like our posture should be the least aspect of our health that we have to worry about, it should be given priority, especially when posture is crucial for good health. Poor posture can often lead to health complications like:
Can weaken the backbone, which can make the body even more vulnerable to injuries.
Restricting movements of the joints
Back, shoulder, and neck pains
It will make it even harder to breathe, especially when your airways are "constricted."
Congested organs mean that the body will have a harder time operating.
In summary, good posture can help prevent pain, injuries, and accidents from happening while exercising, as this will help with your sense of balance and movement. Not only will you be able to have a wide range of movement, but it's easier for your body to carry out essential bodily functions like breathing and digestion.
Although it might seem like good posture is something that you'll need to strive for, you shouldn't do intricate exercises that are heavy on your back without professional supervision. Some high-intensity exercises can cause injuries, which can be counter-productive if you're trying to correct your posture. Fortunately, there are physiotherapy experts that are well-versed in chronic pain management, fitness, and health.
But How Does Good Posture Look?
This is probably one of the most asked questions other than the benefits of good posture. Have you ever wondered what good posture would look like? Sure, there's a "norm" when it comes to a good form, but does that really translate to good posture? Well, based on studies done by Harvard Health, the signs of good posture are:
Your shoulders, hips, and knees are proportionally even.
Your spine is in a neutral position, which means that it's not flexed nor overarched.
Your knees are pointing upwards or close to a 90-degree angle.
Your chin is directly parallel to the flat floor.
There is a balance in weight distribution on your feet.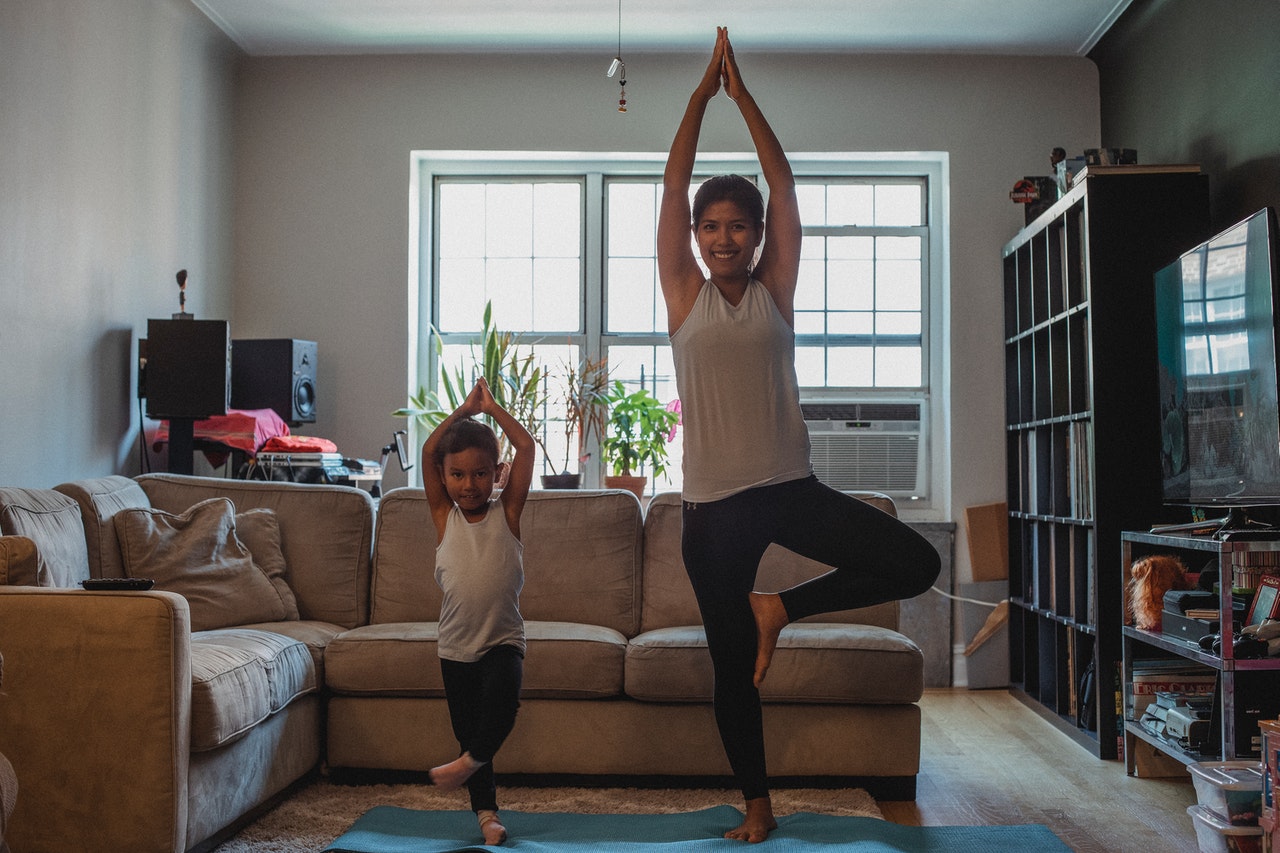 Exercises You Can Do
If you're looking to improve your posture and balance, here are some exercises that you can do. You don't really have to exert too much energy since these exercises are relatively simple and easy on your back.
Seated Cow Position – This is known for being a simple yoga pose. This is usually done when the person is sitting down. Most would suggest doing this after hours of sitting in front of the computer.
Plank – This can help strengthen your back muscles linked to your spinal cord while also increasing your core stamina. Not only does this help muscles that help support bones, but this can also help tone up the body.
One Foot Stand – This is often called quadriceps stretch and is an excellent way of improving posture. This can be done anywhere. If you find yourself slumping or slouching when you're sitting down or standing, balancing one foot can help posture.
There are a variety of ways of improving your balance and posture. Although you might have to work eight hours a day continuously, it doesn't take a few minutes to meditate and do these exercises to keep your body in good condition.