A home's value is not a constant figure, and many factors affect the rate of appreciation or depreciation of your house. Some of these factors include the demand for homes, the availability of homes, the rate of inflation, and the house features.
It is every homeowner's wish to sell their house at a better price. So what changes can you make to increase your property value drastically? Below are cost-effective steps to take to increase the value of your home?
Upgrade the Exterior
The first impression that a potential homeowner gets of your home is how well you have kept the exterior. If the exterior is beautiful with well-trimmed hedges, potential buyers will want to see the rest of the house.
Making your house stand out can be as simple as hiring a landscaping professional to do your lawn or installing a well-maintained child play area. The exterior of the house should also be well maintained, and any chipped paint fixed. Broken gutters can turn off to any potential buyer, so you should repair or replace them on time.
Make the House Energy-Efficient
An energy-efficient home is attractive to potential buyers and can fetch more money on the market. There are many ways of ensuring that your house is energy-efficient. For example, you could install LED energy saver bulbs, which offer better lighting and less energy than the traditional bulbs.
You can also install big windows to eliminate the need for lights on during the day. All you need is to invest in a modern roller shade to protect the interior from the hot sun. You could also install solar-heated water pumps since water heating consumes a lot of electricity.
Make Your House Smart
With advancements in technology, it is now possible to make your house a safety and comfort hub with various automated gadgets. These smart gadgets include thermostats, fire detectors, surveillance cameras, and automatic door locks.
Smart technology is guaranteed to increase your home's appeal, thereby increasing its value. While installing these gadgets may seem like a big expense, it is notable that installing them is easy. Most installation experts also charge reasonable prices.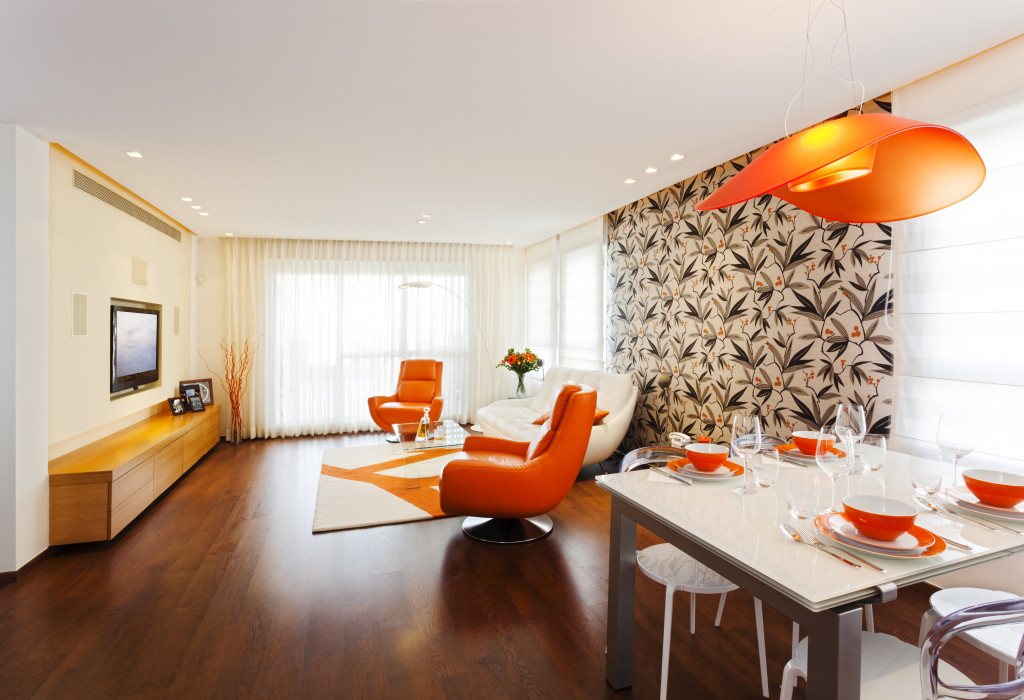 Decorate Your House
This is possibly the most obvious tip to increasing the value of your home. When redecorating, keep up with modern trends and use neutral colors. Decorating a home is a task that can be undertaken by the whole family on the weekend and can include repainting peeled walls, installing potted plants, and waxing the flooring. For the best results, you should consider working with professionals.
Improve Air Quality
Your home should be comfortable, which means that you should pay attention to the interior air quality. Get rid of old rags and boxes that may be home to air contaminants. It is also important to include more natural installations, such as mahogany ceilings and flooring, which are not only easy to maintain but also have a natural scent. Having an indoor plant also helps keep the house smelling fresh, especially scented floral plants.
Keep Up with Maintenance and Repairs
Nothing lowers your property value like overdue repair works. It is important to walk around your house and take note of anything that may require attention. From as little as a broken socket or tap, these hitches will give a potential buyer a negative image of the whole house. When you keep up with your repairs to-do list, you eliminate long term problems that affect your property value.
Whether you plan to live in your current home for many years or plan to sell it, you need to undertake improvement projects to maintain or increase its value. The more you invest in your home's improvement, the more comfortable it gets for you and your family.