There is no denying that this year has been causing so much stress for everyone due to the COVID-19 crisis. The pandemic has resulted in several financial problems, work-related issues, health problems, and perhaps personal problems.
Stress can have an expensive toll on your mental health. It can even exacerbate and develop into more serious mental health issues if you keep ignoring it for quite some time and forget to engage in stress-relieving activities.
Many people have different ways of coping up with stress. Retail therapy works very well for some people, although this can be expensive. Some people feel more comfortable and relaxed by doing handicrafts or handiwork, especially DIY projects.
There are lots of activities you can do that does not need to be expensive. If you are on a limited budget, then DIY home projects are perfect for you. Studies show that time spent on DIY projects to release stress. Many small home repairs or renovations will make your house look better and make you feel better about yourself.
DIY Light Projects
Lights can set up one's mood. Spicing up the lighting in your house is incredibly easy and can be done DIY. To set up relaxing and mellow vibes, you can either place this in your bedroom or even in your bathroom while enjoying a nice bubble bath. Replacing lights around your house can improve your home's overall aesthetics and vibe and result in better moods.
There are lighting sets you can purchase for this project and tutorials you can search for online to learn how to set up DIY lightings.
Room Makeover
Another way to release stress is to do a room makeover. Cluttered rooms may feel like your head is crowded as well. Perhaps there are many items in your bedroom that you actually no longer need or use but still holding onto it regardless. Disposing them or donating them to charities can be an option. Letting go of things that clutter your house may make you feel unburdened.
Room makeovers can be done cheaply. You can buy and put some small indoor plants and other succulents near your windows to have a "close-to-nature' vibe. You can also paint your room with warmer or cooler hues, depending on your taste. If painting is a little expensive and out of the budget, buy tapestries as an alternative. Tapestries are cheap and can be bought for $15 to $30. Changing your curtains may also help if you want to postpone repainting your room.
Closet Overhaul
Sorting your closet is probably the next logical thing to do after a bedroom makeover. Aside from decluttering your room, decluttering your clothes is also a stress-relieving activity. You can separate clothes you have not worn in a long time and donate them to charities.
Once you are done sorting your clothes, you can also put additional dividers inside your drawers or closet spaces to better organize your clothes. You can also arrange and hand your clothes into color-coded divisions. Just be sure to fold them neatly or hang it properly so that it won't look messy or disordered. Make folding clothes a habit instead of just dumping them all in the closet unorganized.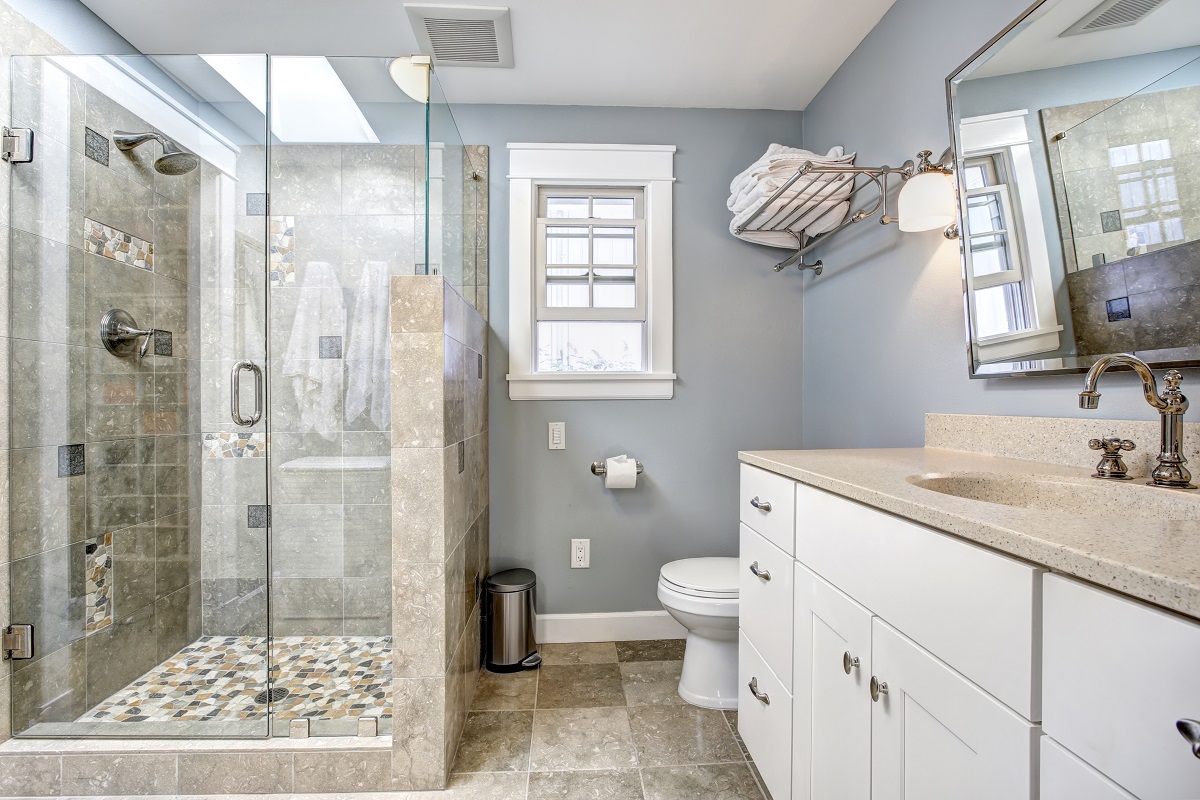 Bathroom Makeover
Bathroom makeovers are just as exciting as bedroom makeovers. If you have long neglected cleaning your bathroom tiles, now may be the best time to recaulk. You can also choose to repaint your bathroom walls and install small shelves where you can store toiletries.
If your bathroom mirror has become too foggy or dirty, you can easily replace this after a quick visit to your favorite department store. Clean your drains and ensure they are not clogged. This can also be DIY, but if you can hire a skilled plumber if you want.
If there is enough space and budget allows, you can also add a bathtub if you do not already have one. Be reminded that this can be quite expensive.
Wall-mounted cabinet
There are many spaces inside your house where you can install wall-mounted cabinets like shelves to control clutter. You can have them set up at the corners of your room or even in your kitchen. These shelves not only make the overall appearance of your home more pleasing; it also adds functionality.
It can effectively help organize your clutter and add storage space. From placing small succulents to having a small bookshelf, they add life to your living space.
Doing DIY projects can provide you with a sense of fulfillment and enjoyment. It can also help you kickstart a new hobby that can effectively manage anxiety and depression. Performing projects and hobbies that give you pleasure will help release much-needed happy hormones, which will promote better mental health.