When it comes to bath time, children can either love it or hate it, depending on their age and stage. Some kids like to splash around the tub and play in the shower, while others view it as the worst part of their day. However, no matter how your child views bath time in your home, parents can all agree on one thing—every bath time that's safe and fun is a success.
Here's how you can make bath time more exciting and safer, ensuring a fun and clean time for your toddler.
Always Supervise
Even if you think your child is old enough to handle bath time on their own, it's best to supervise your toddler, especially if they're under five years old. That's because accidents can happen, and they're more common than you think. In fact, of the 70% of accidents occurring in the bathroom, half of them are children under the age of four.
So, even if your shower has enclosures and your bathtub has railings on it, keep an eye out for your kids for a fun, safe, and accident-free bath time.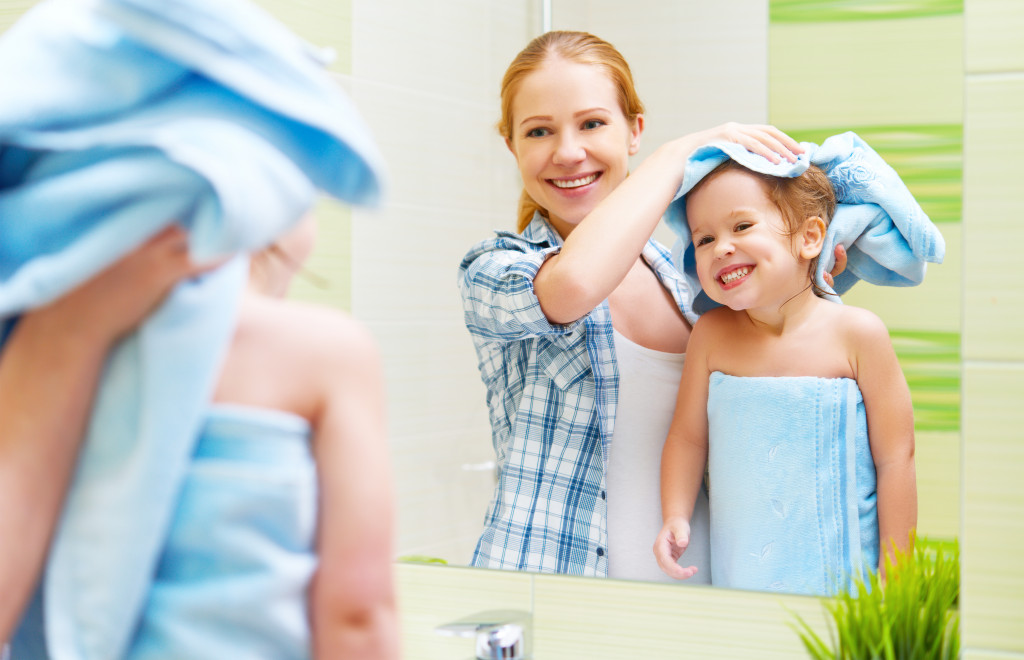 Make Some 'Anti-Slip' Adjustments
There's hardly any sitting involved with an energetic toddler when it comes to bath time, and with soapy water around the tub or shower, this can spell disaster. It increases the chances of them slipping and falling, injuring them in the process. That's why it's best if you make your bathroom slip-resistant by installing non-slip mats on the bottom of the shower and bathtub.
Cover Faucets
To ensure more fun and safe times in the bathtub, cover the faucets with a cushioned spout cover made from soft rubber. Adding this ensures you can cushion your kid's head in the event of a fall, saving them from getting injured when they accidentally hit the spout. Remember that falls can happen in the blink of an eye, meaning even if you monitor them during bath time, they can still slip and fall—and a bath spout cover ensures their safety and offers you peace of mind.
Buy Lots of Bath Toys
A major reason why most children don't like bath time is that they find it boring. You can easily solve this issue by filling up the tub or shower with bath toys to keep them entertained, such as sea-life themed toys or pool noodles. However, ensure these toys are BPA-free to ensure they're safe for your child. Additionally, it's best to rotate their collection of bath toys to prevent them from getting bored. If you have an older child, you can buy them a waterproof speaker to let them jam to their favorite tunes while showering.
Ensure you clean their bath toys after every use since it can get dirty and grow mold fast.
Make Bath Times More Colorful with 'Bath Bombs'
Bath bombs are fun items that you can use to make bath time more fun for your children. These 'bombs' release citric acid that can moisturize one's skin, leaving it feeling soft and healthier than ever. However, remember to use a bath bomb made from natural ingredients and ensure it has no harsh chemicals to avoid irritating a child's skin, which tends to be more sensitive than an adult's.
When you leave kids unsupervised in the bath, it may lead to injuries, while leaving them bored out of their minds can mean hours of convincing. Either way, it can be a stressful experience. You can ease up your kids' bath time routines by making it more fun and safe with the tips mentioned, making it easier for you and your toddler.