Renovating a bathroom can increase the chances of your home getting sold by 75%. You will also be able to recoup the amount that you have paid for the renovation by 60% to 65%. This means that if you pay $10,000 for the bathroom renovation, you will get $6,000 to $6,500 of that back. Many homeowners in Salt Lake City renovate their homes for two reasons: They want to enjoy the space more, and they want to add value to their homes.
Simply adding a bathroom vanity can add value to a home. A renovated kitchen will also make the home more sellable. Updating window treatments will also attract more homebuyers. But if you are going to renovate one area of the home, do so with the bathroom. Many potential homebuyers will consider your home if it has a renovated bathroom.
Second Sink
The master's bathroom should have two sinks. Wives, in particular, will love this addition. Rarely do women want to share sinks with men. A second sink is not an expensive addition. Both sinks can share pipe and drainage lines. You have to install a second sink and extend the countertop.
Showerheads
The showerheads might already have collected calcium deposits. Changing the showerheads of your bathroom is so easy. You don't need a professional to do it. Today's showerheads come with different features. There's the rain effect that's soothing to frayed nerves and aching muscles.
Ventilation
The exhaust fans can ruin a bathroom's aesthetics. But serious homebuyers understand the need for these fans. They provide better air quality and airflow in the bathroom. They reduce the possibility of mold growth. They control humidity and prevent moisture damage to cabinets and finishes.
Faucets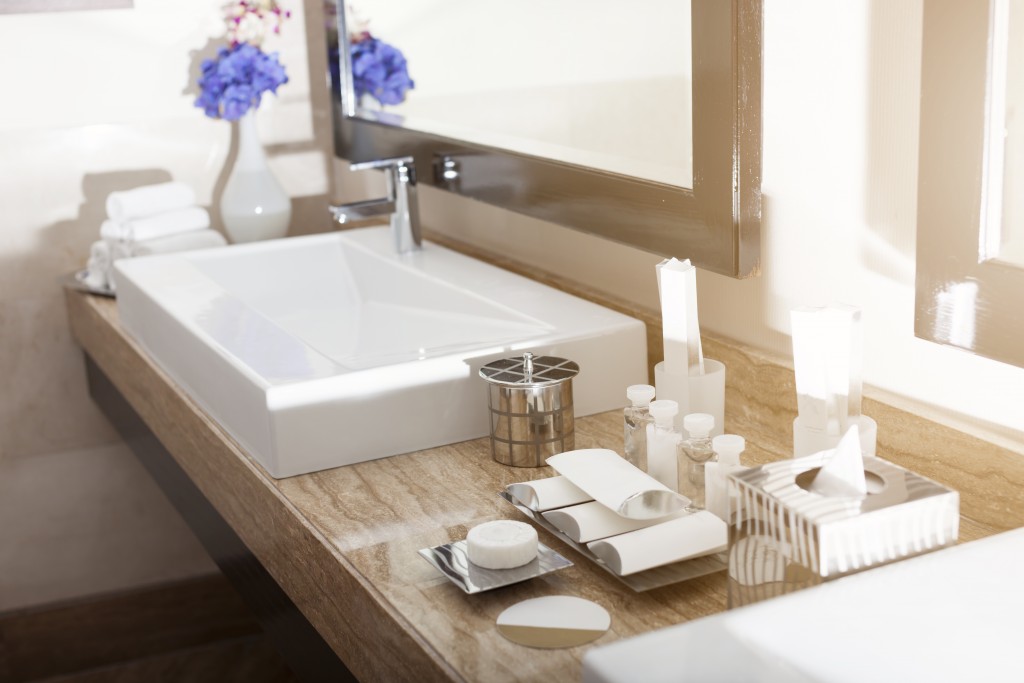 Like showerheads, you don't need a professional plumber to install new faucets. Leaky ones can turn off potential buyers. They don't need this kind of problem when they are ready to occupy the house. You should get a faucet with a matte, brushed, or nickel finish. It looks gorgeous. It makes the bathroom look elegant even with its simple vanity cabinets.
Lighting
Consider adding a window to the bathroom. The light should get into every room in the house, including the bathroom. If there is no space for a window, install task lights. These can hang from the wall or ceiling. They are attractive but don't take up a lot of space. Installing a large mirror with lights will also spruce up the bathroom.
Storage
Homeowners use the bathroom to store towels, cleaning materials, toiletries, and many others. Consider adding vertical storage spaces to the bathroom. You can invest in custom cabinets and slide-out compartment trays. Your bathroom can accommodate plenty of space with creativity and imagination.
More than 70% of homeowners prioritize renovating their bathrooms to add value to their homes. If you want to sell your home for a better price, the bathroom can be your focal point. Spending at least $20,000 on it can give your property that extra boost it needs to attract an offer.