Are you considering getting some home improvement projects to upgrade your property and give it an updated look? Before you decide which projects to take on, make sure that whatever project you choose to do somehow pays itself off over time. Always think long term when it comes to beautifying your house and never compromise it if you want to get more bang for your buck.
6 Clever Ways to Upgrade Your Home
1. New Paint Job
Giving your home a fresh new paint job is one of the easiest and most cost-effective ways you can upgrade your property. All you need is a few buckets of paint and other tools for the job. You may do the work all by yourself considering that you have plenty of time on your hands during this lockdown season. However, if you're not confident with your skills, you may hire the services of a professional to get the job done.
2. Solar Power
Renewable energy is not only clean and environmentally friendly, but it also reduces your electric bills significantly by minimizing your electrical consumption from your local electric company. It may be a bit costly at first, but once your local sunpower panel installer is done with his job, expect to see your electric bills go lower.
3. Deck Installation
A deck is always a nice touch in an property. It offers homeowners and potential buyers a seamless and smooth indoor-to-outdoor transition. You have more space to spend lazy afternoons in and entertain guests while enjoying hot-off-the-grill burgers and ice-cold drinks. The materials don't cost much as most you will only be needing mostly lumber for the project and some other materials. Homeowners who invested in having decks built recouped up to 85% of their total project expenses.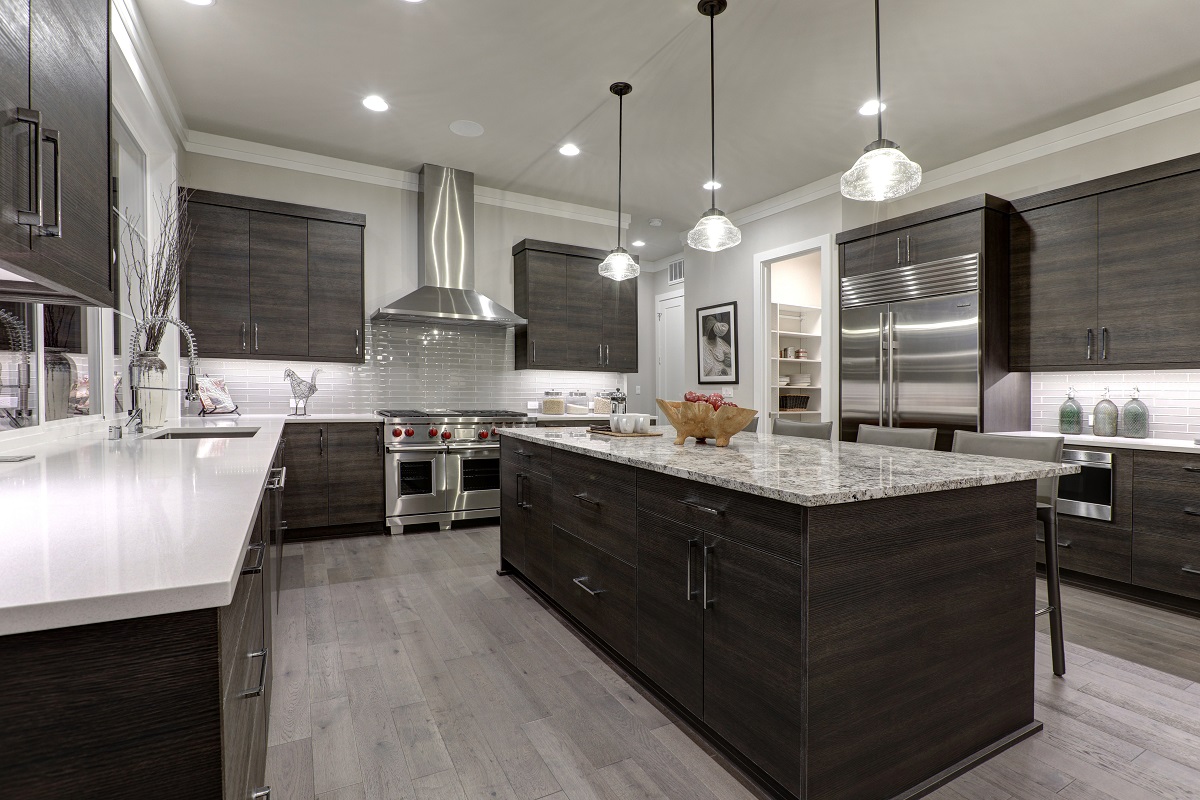 4. Kitchen Updates
The kitchen is the home's center of activity. This is the heart of the house. It's just fitting that you give it the best treatment that you can give. Simple tasks such as updating the kitchen cabinets with a new color, replacing the backsplash, changing all the hardware, or giving one or all of its walls a new paint job can breathe new life into your kitchen.
5. Bathroom Modifications
A bathroom may not be used as much as the living room or kitchen but it is one of the selling points in any home. An exceptionally designed bathroom can significantly increase a home's market value. Remodeling a bathroom doesn't need to be expensive. It just needs to be well-thought of. Research inexpensive bathroom renovation ideas that could give you some ideas and inspiration.
6. Landscape Improvements
One of the first things that catch the attention of people when it comes to houses is the landscape.
Your front lawn helps determine your home's market value by adding to (or taking from) its curb appeal. You don't need a green thumb to have a well-maintained garden at home. Basics such as regularly watering the plants and mowing the lawn help make your garden and home look nice. Of course, having a deeper knowledge of gardening helps a lot. Knowing which herbs or shrubs to plant or how to group and position them does wonders. And besides, having a lush garden is great for your health and your surroundings.
Before you make a move, keep in mind what the long term benefits of your upgrades will be.