Your bedroom is your sanctuary, a personal getaway that should express your feelings, favourite hues and your sense of taste. Find out how simple items like beautiful bed frames, ceiling, and well-chosen colours give you a comfortable, restful space.
The following tips below should help you get things in order:
Tip #1: Pick Subtle Colors
According to research conducted by Professor Helen Epps of the University of Georgia, they discovered that certain colours affect mood, and recommends picking subtle shades for the bedroom to ensure you are fully relaxed when you retire to bed every night.
As much as possible, avoid painting your room in bold primary colours. Go for soothing shades and restful monochromatic tones. Select toned-down variations of your favourite colours such as mauve in the place of eggplant, or use pumpkin rather than a tangerine.
Tip #2: Use Soft, Ambient Lighting
A study carried out by a research team at Ohio State University shows that and disturb your sleep patterns. Make sure all artificial lights are adjustable by installing a dimmer.
Layer your lights throughout the room, with ambient light brightening the entire space while small lamps focus on reading areas and vanity mirrors. Use accented light to wash your walls with soft illumination.
Decorate Your Ceiling to Make the Room Cozier
Interior designers consider the ceiling to be the fifth wall of the room. Decorating it will help you avoid looking at a bland surface when you lie in bed. Paint the ceiling in soft colours that complement the theme of the room or add a subtle pattern. A crystal chandelier will also help bring exciting texture.
A home featuring high ceilings gives your living areas a sense of space, but these majestic ceilings remove the feeling of intimacy to bedrooms. Using a slightly lighter hue to your walls provides the illusion of a lower limit and a cosier bedroom.
4. Choose a Bed Frame That Complements Your Existing Décor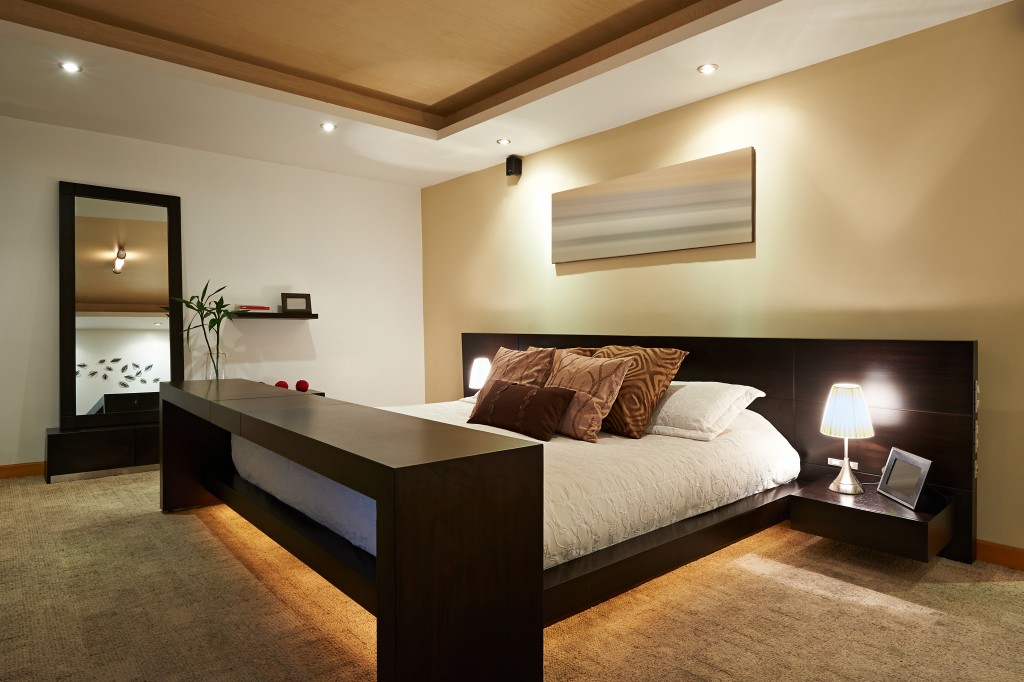 Your bedroom should be simple, elegant, cosy and sophisticated no matter the style of décor that you use. A great bed should be the centrepiece of your tastefully decorated bedroom. If you are unsure of the style of bed that you should place to highlight the rest of your bedroom décor, it could be that you are having trouble choosing the right bed frame. However, the clues you should take for your decorating style and the best choice of bed frame comes from your hobbies, colours, and wardrobe.
If you are looking to add a sleek, contemporary look, bed frame, Singapore manufacturers offer a variety of metal frames that offer clean, minimalist lines.
Buy Affordable, Well-Designed Bed Frames from the Best Suppliers in Singapore
When shopping for the best bed frames in Singapore, make sure to consider the overall design and theme of your bedroom. Additionally, get the exact measurements of every area you want to revamp. This is to ensure you're getting the right items. Other important factors to consider include durability, quality, and impression. To avoid being overwhelmed by the vast selection of bed frames available on the market, pick a trusted supplier who offers you great shopping experience.