A house needs to be a place of comfort and relaxation for the entire family. However, there is nothing that can stop you from adding a little fun to the mix. Some families would want to make space for recreational activities on their property, which could help create fun bonding experiences and memories.
If you have the money for the installation or the skills to renovate, you will be able to provide your family with an enjoyable home. If you are looking to make improvements that allow you to enjoy your indoor life, here are some suggestions:
Swimming Pool
The most usual amenity you will find in a house is a swimming pool. If there is enough space in the backyard, you will find that people will be using it to provide them with a refreshing area that makes summertime a little more tolerable at home. It does not have to be a full-sized pool for people to enjoy. They can install Jacuzzis, outdoor bathtubs, or pool spas in their backyard if that is all they can do with space, as long as they have an amenity full of water.
If you want to add a pool to your home, you will have to invest in professional services. You will encounter a lot of tasks to help you add the popular outdoor amenity. You will begin by digging up space and seeking installation and tile pool waterproofing services. Maintenance will also become a necessary task to add to your list. If you do not have the cash to invest, you can purchase a temporary pool instead.
Sports-Related Settings
You and your family will likely have a favorite sports team to watch. If you are feeling competitive and energetic, you might want to play a few games with your family members and your friends. However, the nearest gym might be far from your area. If you desire to enjoy a few games, you can make use of your backyard space for sports-related activities. Identify the court that you want to add and figure out the necessary dimensions.
You can also make do with whatever space you have and install the equipment. Basketball hoops and soccer nets are the usual sports-related setup you can find in homes. Hire a professional to make the installation for you. If you can set up the sports-related amenity in your home, you will be able to enjoy fun bonding moments with your family.
Garden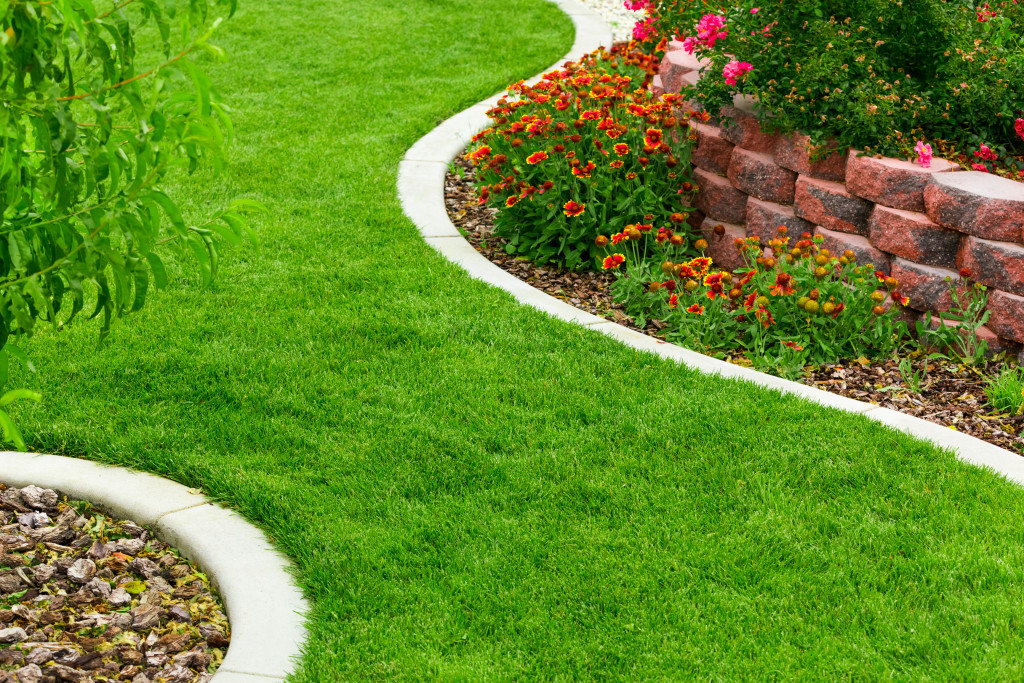 Sometimes, the special bonding moments with your family do not require you to spend a lot of money on amenity installations. Children love to play in an open area, but the concrete and asphalt outdoor ground might have slip and trip hazards that can injure them.
The street will also be a dangerous place for them. If you want to provide them with a safe area, you can add a garden to your backyard. The amenity will also help improve the vibrant and healthy atmosphere of your house. Hire a gardener to help you prepare the soil in your backyard. Despite encountering difficulties at first, you will find that gardening will become a simple task.
Outdoor Living Room and Kitchen
Recreational activities include socializing with your friends and family, which makes turning your backyard into a place for events a wise option. You will be able to host barbecue events, reunions, and parties in the area. However, you will have to do more than add a table and a few chairs. Try to invest in creating an outer deck or a patio. If you have enough money, you can also provide shade by adding a roof extension.
The outdoor living room will also make an ideal place for relaxation when you include lounge chairs and hammocks. Since you will be hosting events in the area, it is also advisable to set up an outdoor kitchen. Add grills and other cooking essentials to help you host barbecues for your family and friends. The area will become a hangout place, which makes it a fun amenity to add to your home.
Children's Playground
Most of your most precious memories involve having fun with your kids, which makes adding a playground an attractive option. You can start by creating adding a swing set or a seesaw. Monkey bars are also ideal for the area, especially if you want your kids to build up strength while having fun. You can go for temporary items like trampolines and small slides. A recreational amenity promotes having fun, which makes sense if you are thinking about adding a playground.
You can add two or more amenities to your home, provided that you have the money and space. These items will help make the property a livelier and happier place for your entire family.