Decluttering and organizing the home reduces accidents and improves mobility for older adults.
Assistive devices and maintained indoor air quality contribute to a safer living environment.
Regular cleaning and maintenance can significantly improve indoor air quality.
Emergency plans, home safety measures, and professional caregivers ensure comprehensive elderly care.
Quality of life can be enhanced through proper care and companionship.
The number of individuals aged 65 or older is projected to reach 73 million between 2023 and 2053, according to the Congressional Budget Office. These individuals are typically eligible for Social Security and Medicare and are less inclined to work. This figure is approximately twice the average number of individuals in that age group from 1983 to 2022.
As you age, your physical and cognitive abilities may decline, making navigating tasks and daily living activities challenging. Often, elderly parents require assistance from their families or caregivers to help them navigate personal care, medication management, housekeeping, and other daily living activities.
Aging can also increase the likelihood of accidents, falls, and injuries, creating further challenges for elderly parents and caregivers. Therefore, creating a secure and safe environment for elderly parents requiring assistance is essential. This blog post will discuss steps families can take to create a safe environment for elderly parents.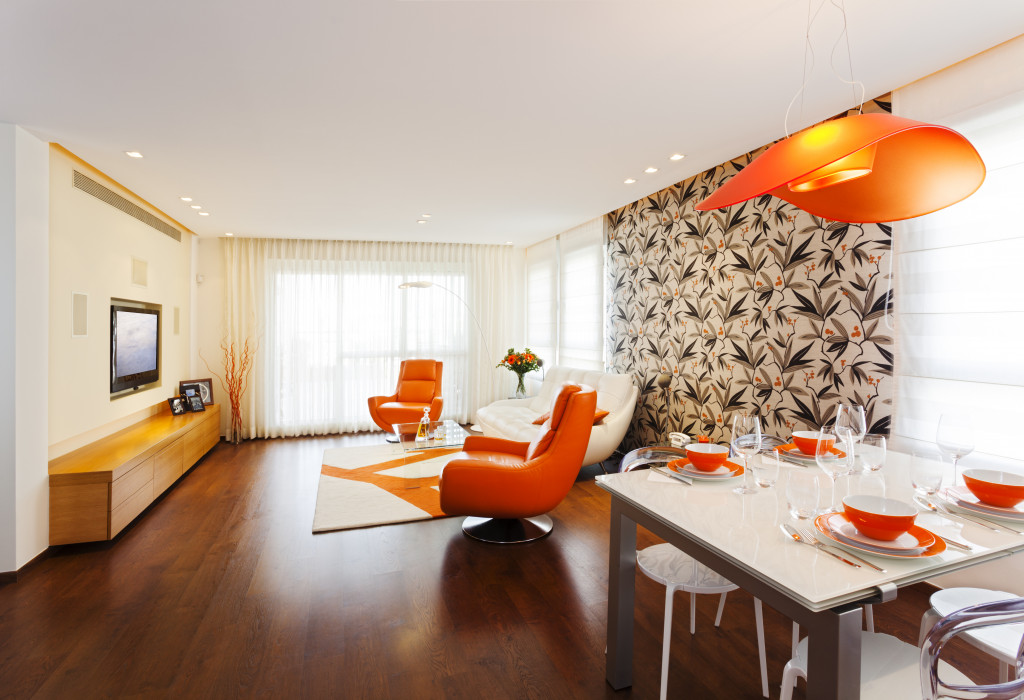 Create an Organized Environment
Creating a clutter-free and well-organized home is essential to reducing accidents and injuries. Clear cluttered hallways and rooms, toss out items no longer required and keep frequently used items within reach.
Storage Solutions
Invest in storage solutions such as baskets, shelves, and cabinets. Label storage areas clearly to make it easy for elderly parents and caregivers to find required medication, supplies, and equipment.
Replace Furniture
Replace furniture in the way or no longer in use with lightweight and mobile units. Place items that could be a tripping hazard, such as electrical cords, out of reach. Add nightlights to hallways, bathrooms, and bedrooms for easy navigation.
Remove Obstacles and Hazards
Your physical abilities decline as you age, resulting in mobility issues that can increase the possibility of tripping and falling. Remove obstacles such as bulky furniture, area rugs, and electrical cords that can cause trips and falls. Secure area rugs to prevent them from slipping. Install grab bars in the bathroom and other areas where elderly parents require assistance to prevent falls.
Install Assistive Devices
Install assistive technology devices such as a cable to help elderly parents move around safely or an automatic light switch that turns on when they enter the room. Utilize motion sensors to turn lights on and off in hallways and other areas where elderly parents require assistance. Consider investing in automated door locks with access control for added security.
Keep the Indoor Air Clean
As elderly parents age, their ability to clean and maintain their living environment can become increasingly difficult. To create a secure and healthy home for your aging relatives, it is essential to regularly maintain the indoor air quality of their dwelling.
Reduce Dust Particles
Dusting surfaces with a damp cloth, sweeping the floors, and washing bedding regularly will help reduce dust particles in the air. In contrast, vacuuming carpets and rugs will help eliminate dust mites. It is also important to clean and replace the air filters in your heating and cooling system on a regular basis, as this will reduce airborne allergens such as pollen and pet hair.
Clean Windows and Floors
To maintain healthy indoor air quality, cleaning windows and floors regularly is crucial. This includes wiping down window sills, wiping up spills immediately, and mopping the floors with a damp mop or cloth. Avoid using harsh chemical cleaners that can add toxins to the air. To facilitate window cleaning, you should hire a reputable window cleaning company. The company should be bonded and insured to ensure they are equipped for the job.
Develop an Emergency Plan
Develop an emergency plan outlining detailed medical emergency procedures and other scenarios such as power outages and natural disasters. Ensure elderly parents can access emergency numbers, medications, and other essential supplies.
Establish Home Safety Measures
Check for potential home safety hazards, such as electrical hazards, exposed cords and wires, inadequate lighting, slippery rugs and mats, poor ventilation, and fire risk. Keep hazardous items out of reach, secure loose furniture or area rugs, and check flooring for stability.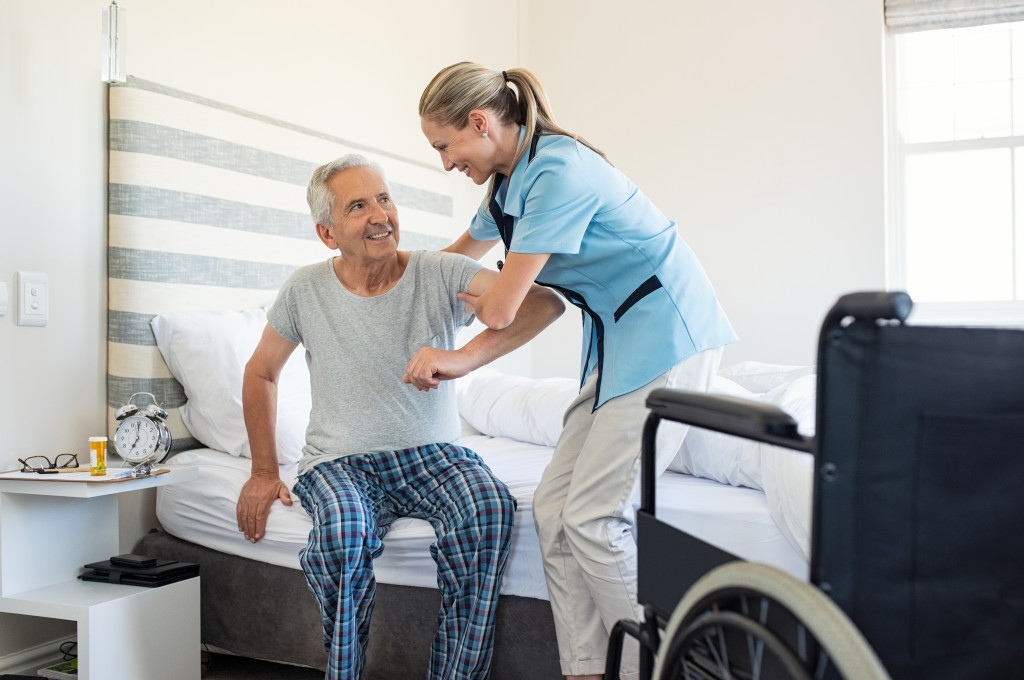 Hire a Caregiver
Often, elderly parents require assistance from trained professionals who can provide specialized care to promote their physical and mental well-being. Hire a caregiver from a registered agency with expertise in providing home care services to meet elderly parents' specific needs.
Range of Tasks
Caregivers can help with various tasks, from shopping and cooking to providing companionship and monitoring medication. They can also assist with basic grooming needs and offer transportation services when necessary. Moreover, they can ensure that elderly parents stay active by providing activities and exercises tailored to their physical capabilities.
Creating a secure environment for elderly parents is crucial to ensuring their well-being and quality of life. Following the tips in the article can help elderly parents lead safe and comfortable lives. With proper care and support, elderly parents can enjoy their golden years and spend quality time with their loved ones.