Choose the right furniture for comfort and style so that everyone in the family can relax.
Consider lighting options that allow you to adjust the amount of light coming in.
Create a focal point and then arrange furniture around it.
Personalize your space by adding color, showcasing memories, incorporating hobbies, and creating a cozy atmosphere.
Remember to focus on comfort and personalize your space for a family room everyone will love!
The family room is often the heart of the home – it's the place where everyone gathers to relax, watch TV and spend quality time together. Designing a family room can be challenging, especially if you want to create a functional and stylish space. Here are some tips and ideas to help youdevelopn a cozy and inviting family room that everyone will love.
Choose the right furniture
When it comes to furnishing a family room, comfort is vital. Start by finding a comfortable sofa or sectional. Look for one large enough to seat everyone in your family, and choose a style and color that complements your decor. For additional seating, add a few armchairs or ottomans.
When it comes to coffee tables and side tables, look for functional and stylish pieces. A coffee table with storage can be a great way to keep your space organized, while a side table with a lamp or plant can add extra warmth and personality to your room.
Consider Lighting
When designing a family room, lighting should be a top priority. Nothing beats the natural light that streams through glass windows, creating an inviting and warm atmosphere. But the amount of light coming in isn't always ideal, especially during those bright, sunny days. That's where Lutron automatic shades come in handy.
With a button, you can effortlessly adjust the light in your family room, ensuring it's always bright enough but not overpowering. Now you can sit back and relax, knowing that your family room is designed to provide the perfect lighting for any occasion.
Create a focal point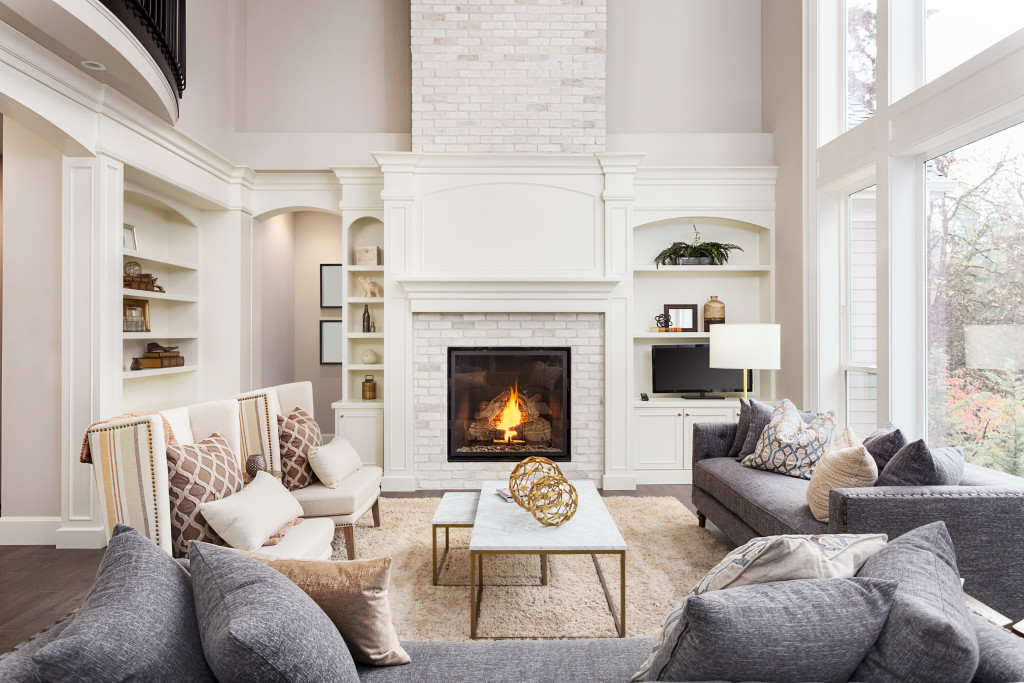 Every room needs a focal point; your family room is no exception. Choose a focal point that reflects your personal style and makes a statement, whether it's a fireplace, a large piece of art, or a TV. Once you've chosen your focal point, arrange your furniture around it to create a cohesive and inviting layout.
Personalize your space
Your home is your sanctuary, and your family room is the heart of your home. It's where you spend most of your time with family and loved ones – watching TV, playing games, or hanging out. So, why not make it extra special by giving it a personal touch? Here are some tips:
Add Some Color
Adding some color is one of the easiest ways to personalize your family room. You can start by painting one or two walls in your favorite color or adding colorful accents like throw pillows, curtains, and area rugs. Bold or muted, bright or dark, your chosen color should reflect your personality and style. Don't be afraid to mix and match different colors and patterns to make the room pop.
Showcase Your Memories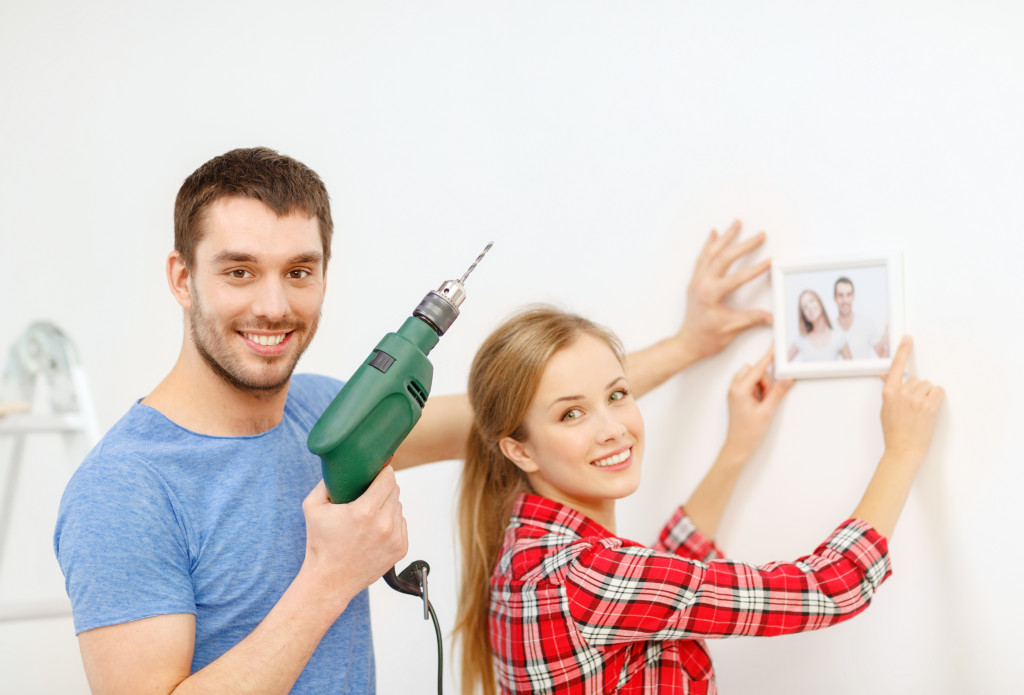 Another way to personalize your family room is by displaying meaningful photos and artwork to you and your family. Create a gallery of family photos, kids' artwork, and travel souvenirs to add a personal touch to your decor. You can also use decorative frames, shelves, and wall hangings to showcase your memories.
Incorporate Your Hobbies
If you have a hobby or passion that you love, why not integrate it into your family room decor? Whether it's music, sports, or reading, there are plenty of ways to incorporate your hobbies into your family room.
Display musical instruments, sports memorabilia, or antique books on shelves, tables, or walls. Not only will it add a personal touch, it will also inspire conversations and create a welcoming atmosphere.
Create a Cozy Space
Lastly, make your family room cozy and comfortable by adding soft textiles and cozy furniture. Invest in a comfortable sofa, armchair, or ottoman in a color and fabric that you love. Add a cozy throw blanket and soft, plush pillows to create a relaxing space that you and your family can enjoy.
Final Thoughts
Designing a family room that's both functional and stylish can be a challenge, but with the right furniture, accessories, and personal touches, you can create a space that your family will love. Remember to focus on comfort, add texture, and personalize your space. With these tips and ideas, you'll have a cozy and inviting family room that's perfect for spending quality time with your loved ones.