Most of the time, the cost of landscaping can be high. That is if you don't find ways to keep the expenses low. So, if you have a limited budget, here are some ways you can landscape your property for cheap:
1. Find a good supplier
Finding the right landscape supply in Utah, or wherever you may be, is the key to saving money on landscaping material, such as dirt, gravel, and plants. Look for a supplier in your area that will give you the best prices. To do this, you can ask for recommendations from friends, relatives, or colleagues that have done some landscaping on their property recently. Alternatively, you can also refer to online sources, such as forums and local review sites.
2. Use mulch alternatives
Mulch is useful for decreasing the amount of weeding and watering that your garden requires. But if you have a lot of ground to cover, you can save money on mulch by using alternatives such as pine needles, grass clippings, newspaper, leaves, rubber, or compost, which come at little to no cost.
3. Buy seedlings
Purchase seedlings rather than treelings. They may require more time and care to grow, but they are also cheaper than larger plants.
4. Use recycled materials
There are a lot of ways you can use recycled material for your garden. For instance, break down an old pallet to use for a new planter box, or use old tires as decorative planters. If you have antique junk in your attic, such as an old watering can or a lamp, you can use them as garden ornaments or centerpieces for your plots.
5. Network with other gardeners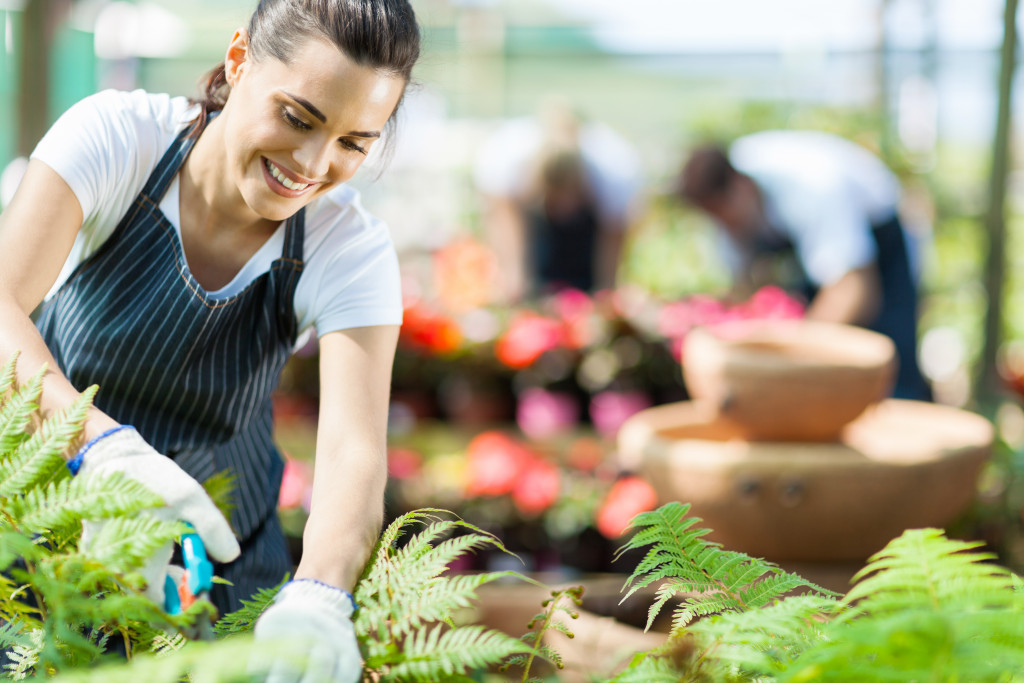 In a variety of ways, it pays to network with other gardeners in your area. For example, trade cuttings with your neighbor so you can put new plants in your garden at no cost. If you are buying new material (e.g. seeds, mulch, gravel, etc.), ask another person if they would like to split the costs, since bulk orders are usually cheaper.
6. Buy secondhand tools
You can save a lot of money on gardening tools and materials by buying them used. Take a look at secondhand stores, yard sales, and online marketplaces the next time you need something for landscaping, like a pot set or a trowel. It's a given that what you will buy will have a certain level of wear and tear, but the price can be 50% less than what it costs brand new.
7. Choose low maintenance plants
Reduce maintenance costs on watering, weeding, fertilizing, and pruning by planting low-maintenance plants. Examples include juniper, ribbon grass, peonies, and ferns, among many others. Apart from saving landscaping costs, having low-maintenance plants will keep your garden looking beautiful with little work on your part.
Keeping landscaping costs low can be easy, especially if you find the right supplier for your materials. More than that, reducing landscaping expenses will leave more cash for other worthy investments, such as a backyard patio or a water fountain.