Improving your family's quality of life does not need a major transformation and unexpected changes in your current situation. You need to find simple ways to ensure that you and your loved ones experience happiness and contentment as often as possible. This can be done by continuously working on prioritising happiness and comfort in the family. One of the best ways to do this is to consider giving your home a makeover. This strategy may sound too simple, but it can definitely provide your family with significant changes that will raise your quality of life.
The Essence of Raising Your Family's Quality of Life
Quality of life refers to people's general health and overall well-being. If your family has a raised quality of life, this means that you and your loved ones are experiencing a good life. This means you don't struggle to sustain your daily needs. At the same time, you are all finding virtually unlimited ways to find comfort and happiness every single day. With this, your family will continue enjoying life to the fullest without worrying too much about things that may bring them pressure, stress, and exhaustion. Instead, they can focus on doing things they love, including spending quality time at home.
Simple Strategies in Building the Perfect Family Home
Building and designing a happy and healthy home for your family significantly improves you and your loved one's feelings of contentment. Doing this may seem complicated, but in reality, you only have to make a few small improvements to satisfy your family's needs for elegance and comfort. Even if you are living in a small home, you can still feel satisfied at home. The key is to ensure that every space and corner in your residential property provides value to you and your family. This means you have to design your home to protect your family's health and safety. At the same time, you need to consider building an additional feature that will help them enjoy looking at visually-appealing aesthetics at home. Here are a few practical recommendations that will help you achieve the ideal home design for your family:
Stick to flexible home designs
It's definitely challenging to pick a particular style that will satisfy all family members, including kids, teenagers, and adults. You may be torn between improving aesthetics or increasing comfort for the family. To help you with this dilemma, you can pick a minimal home design for common areas. You can install glass sliding doors and elegant drapery to treat windows, especially in the living room area. If you want colourful interiors for kids, you can redesign their rooms according to their taste. This way, you don't have to argue about the best style and design for the entire house.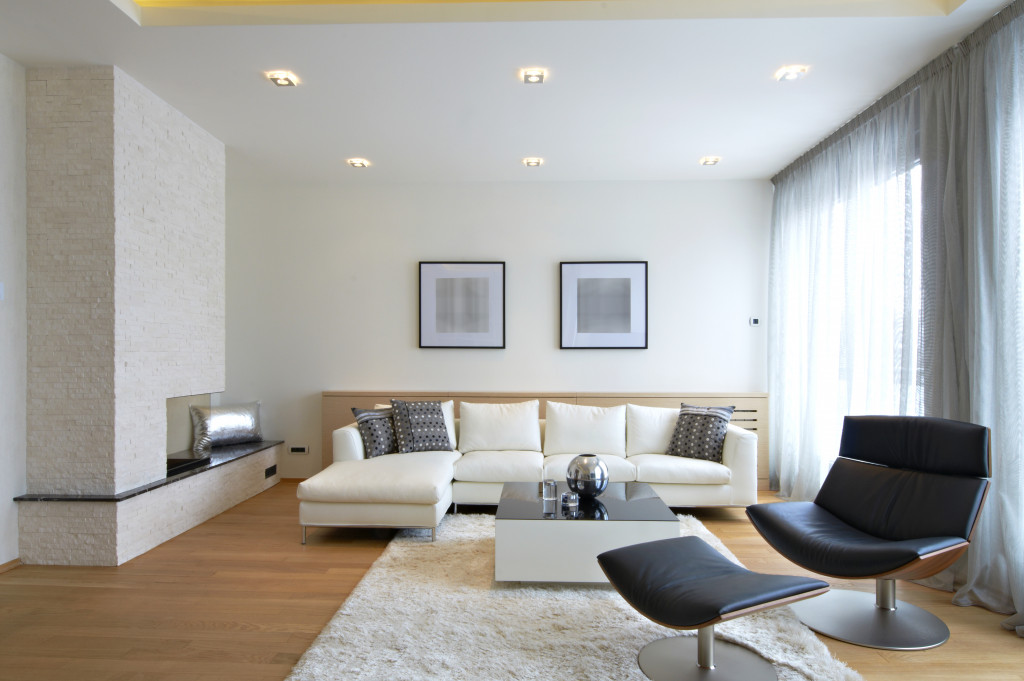 Consider changing into a flexible floor plan
Encourage communication and openness in the family by designing open-floor plans, especially in the living room and dining area. However, you also need to provide private spaces so family members will also enjoy privacy whenever they need it.
Repaint your walls with colours that age well
Choosing a particular colour for wall paint can be tricky. It can also cost a lot of money if you are not careful about it. Thus, instead of changing paint colours too often, you can stick to repainting walls with colours that age well. This means your wall paint should still look elegant and aesthetically-pleasing even after several years.
Install multipurpose shower fixtures
Let your family enjoy shower time by installing multipurpose shower fixtures. Ideally, you choose one with detachable hand showers for easy access, especially to small kids. You can also have one with multiple spray settings, so your family can enjoy bath time any way they want.
Invest in smart home technology
Consider having smart home devices such as alarm and security systems to protect your family from unexpected dangers. You can also consider investing in smart devices that allow you and the rest of your family control temperature, the volume of appliances, brightness of lighting, and many more.
Your family doesn't really need expensive stuff and luxury items to experience contentment. You need to teach them to appreciate small things in life. Also, it would be best if you can provide them with the perfect family home. This way, you and your loved ones will find daily reasons to enjoy staying at home. You don't have to constantly look for activities outside the home to cultivate family happiness and contentment. Enjoying the comfort of your home with your spouse and your kids will definitely help you find every single day. The rest of your family members will also appreciate your effort in providing them with a sweet family home they can be proud of.