Upgrade lighting to lower electricity expenses and create an inviting atmosphere 
Increase security with motion sensors, CCTV cameras, alarms, and automated locks 
Add plants and greenery to improve mood and air quality 
Update fixtures and accessories for a polished look 
Rearrange furniture to make use of natural light and add complementary accent pieces.
As a homeowner, enhancing your living space is essential for your family's comfort and well-being. Home improvement projects offer an opportunity to upgrade your space, increase your home's value, and create the perfect setting for you and your family.
There are many effective ways to transform your home without breaking the bank. This blog post will explore some home improvement ideas that will elevate your living space and make it a more comfortable and appealing place for you and your family.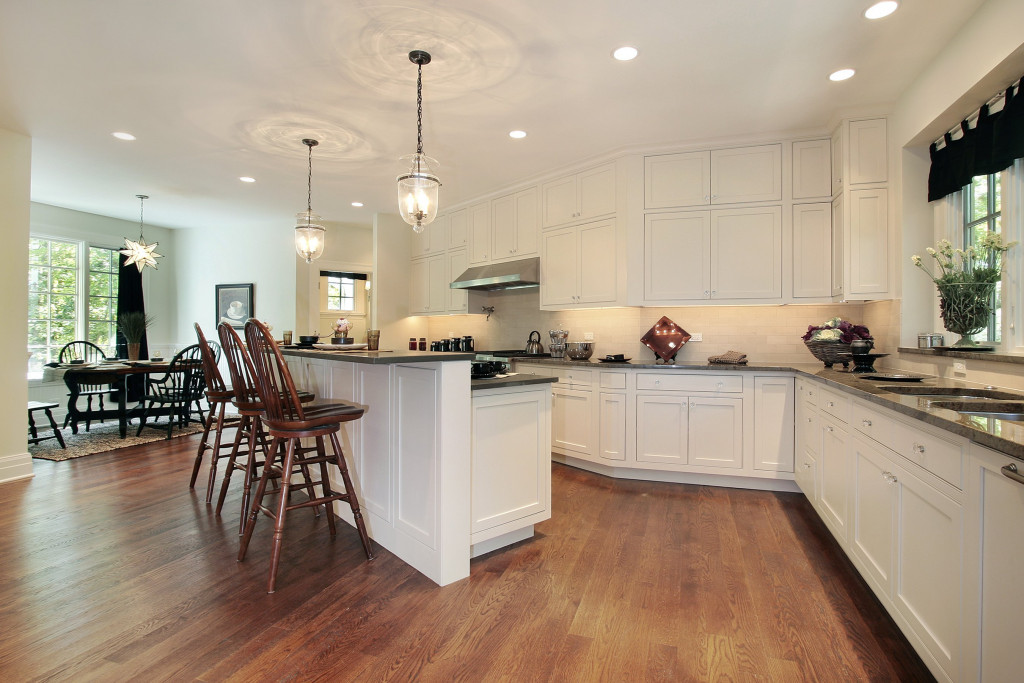 Upgrade Your Lighting
Lighting makes up 10 percent of the average household electricity budget in Australia. The use of light-emitting diodes (LEDs) by many people has contributed greatly to the reduction of lighting costs in recent times.
Overall Ambiance
Lighting can also make a significant difference in the overall ambiance of your living space. Installing new light fixtures, changing lightbulbs, or incorporating smart lighting systems can transform your home's energy and create a warm, inviting atmosphere.
Industrial Style Ceiling Fixtures
Consider industrial-style ceiling fixtures and pendant lights over your kitchen island to create a farmhouse look. If you want to add a touch of modern sophistication, LED strip lights are an excellent option.
Vintage Vibe
For a vintage vibe, choose elegant chandeliers or wall sconces. Smart lighting systems offer convenience and energy savings with adjustable light levels and connected features that can be programmed remotely. No matter your style preference, new lighting will elevate the look and feel of your home.
Security Enhancements
Ensuring the security of the family is one of the primary objectives of home automation. Home automation systems can be integrated with advanced security measures such as motion sensors, CCTV cameras, and alarms that alert homeowners when suspicious activities are detected.
Automated Locks
Automated locks also provide an extra layer of security by allowing homeowners to remotely lock and unlock doors from a mobile device or computer. This enables users to secure their homes from anywhere, anytime.
Secure the Garage
You should also make sure the garage is secure. Automated garage door openers can be used to monitor and limit home access and alert homeowners when a door is opened or closed.
To ensure the family's security, you should also work with a company that properly maintains garage panel doors. Maintaining these doors prevents intruders from using them as a point of entry. Proper maintenance also allows the door to withstand extreme weather conditions affecting its durability.
Add Plants and Greenery
Introducing greenery and plants into your living space can improve overall mood and air quality. Placing potted plants on the mantel, shelves, or a stylish plant stand will add color and interest.
Fresh Flowers
Incorporating fresh flowers into your décor can make a room more inviting and comfortable. For those with a green thumb, try growing an indoor herb garden or hanging baskets of trailing plants. You can even add living walls filled with succulents and air plants to infuse life into any room. Adding greenery is the perfect way to make your home feel more vibrant and welcoming.
Update Your Fixtures and Accessories
Switching out old fixtures and accessories can give your living space a renewed and inviting look. Update drawer pulls, light switch covers, and door handles for an easy upgrade that provides a polished finishing touch. Accessories like decorative pillows throws, and accent rugs offer layers of texture and comfort.
Paint or Wallpaper
A new coat of paint or wallpaper can add a modern flair and transform a dull room into a vibrant space. Don't forget the windows! Add curtains or shades for privacy, light control, and decorative accents like valances, swags, and cornices to complete the look.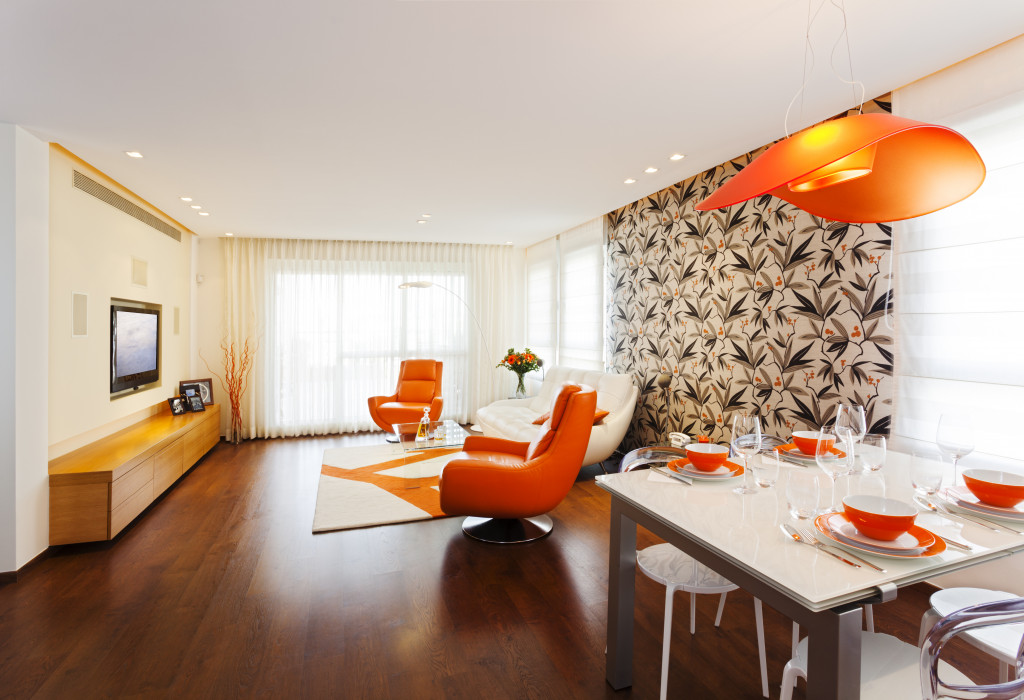 Rearrange Your Furniture
Switching up your furniture arrangement can create a new look and feel for your living space. Experiment with different placements to open up the room and use the natural light best.
Accent Pieces
Consider accent pieces like end tables, coffee tables, area rugs, and throw pillows that complement each other and your overall design. If you don't have the time or inclination to rearrange your furniture simultaneously, try moving pieces around a little every day.
Home improvement projects can transform a living space, giving it a fresh, inviting, and comfortable feel. Incorporating these effective home improvement ideas will elevate your living space, making you and your family more comfortable and happy. Updating your home with a little DIY creativity is easy and can provide a great return on investment. Start small with a fresh coat of paint or change your furniture arrangement, and you'll be on your way to a more comfortable living space in no time.