Ensure safety by checking crib rails, dresser drawers, window treatments, and electrical outlets.
Prioritize comfort and quality when selecting furniture and bedding items.
Design a nursery with a theme or color scheme that fits the family's needs.
Choose removable decals instead of wallpaper for wall decorations.
Have fun decorating the space to create a welcoming home for your baby!
Welcoming a new family member is an exciting time for any household. The anticipation and joy of bringing a new life into the home can be overwhelming, and preparing the nursery or child's room is crucial. According to recent surveys, 81% of parents reported excitement when preparing their child's room, with 63% stating they felt "very excited."
Creating a comfortable space dedicated to your little one is often seen as a special moment for family members to bond and come together in this milestone. Parents report that nearly half of them spend two to three hours hunting for furniture and decorations for their new baby's room, while 38% took several days or weeks to find the right pieces.
This effort and investment in preparing a room before the baby arrives show how much parents care about this addition to the family. With so many details, you must devise a plan to ensure you're prepared and your little one has everything they need. Here are some tips to help you create the perfect nursery:
Ensure Safety First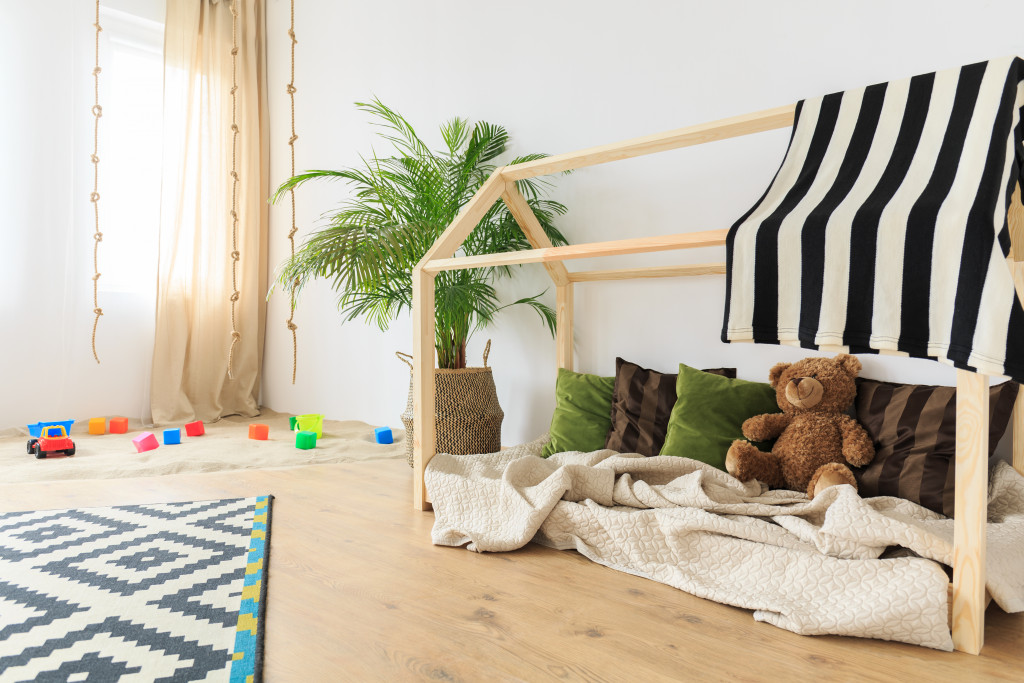 Safety is of the utmost importance when setting up your baby's nursery. Children may be exposed to hazards that can cause injury or even death without proper precautions. To ensure the safety of your newborn, it's crucial to address several areas before they arrive.
Crib Safety
Parents must keep safety as their top priority when selecting a crib for the nursery. According to the American Academy of Pediatrics (AAP), all cribs should meet current safety standards and be free from recalled items or loose parts. Mattresses should fit snugly and have no more than two fingers width between the mattress and side railings. Additionally, slats should not be more than 2 3/8 inches apart.
Dresser Drawers
Dressers are another essential element in the nursery and must also follow safety guidelines. To prevent tip-over accidents, dressers should be secured to walls using brackets or appropriate anchoring devices to remain stationary. It's also advised that drawers not exceed 25 pounds in total weight capacity when filled with clothing and other items.
Window Treatments
Window treatments may add charm and style to any room but pose a severe risk if mishandled. To prevent strangulation hazards, opt for cordless window treatments or those with inaccessible cords for your baby's room. If you choose hanging cables, always tie them high enough so they are out of reach from little hands, and secure them tightly against windowsills and walls to avoid loops that could form around a child's neck.
Electrical Outlets
Lastly, electrical outlets must also be guarded against possible shock risks due to improper use or tampering by babies or toddlers. Covering outlets is an easy task and can be done with plastic covers found in most home improvement stores, along with GFCI (ground fault circuit interrupter) outlets for added protection against electricity-related accidents in the home.
Prioritize Comfort and Quality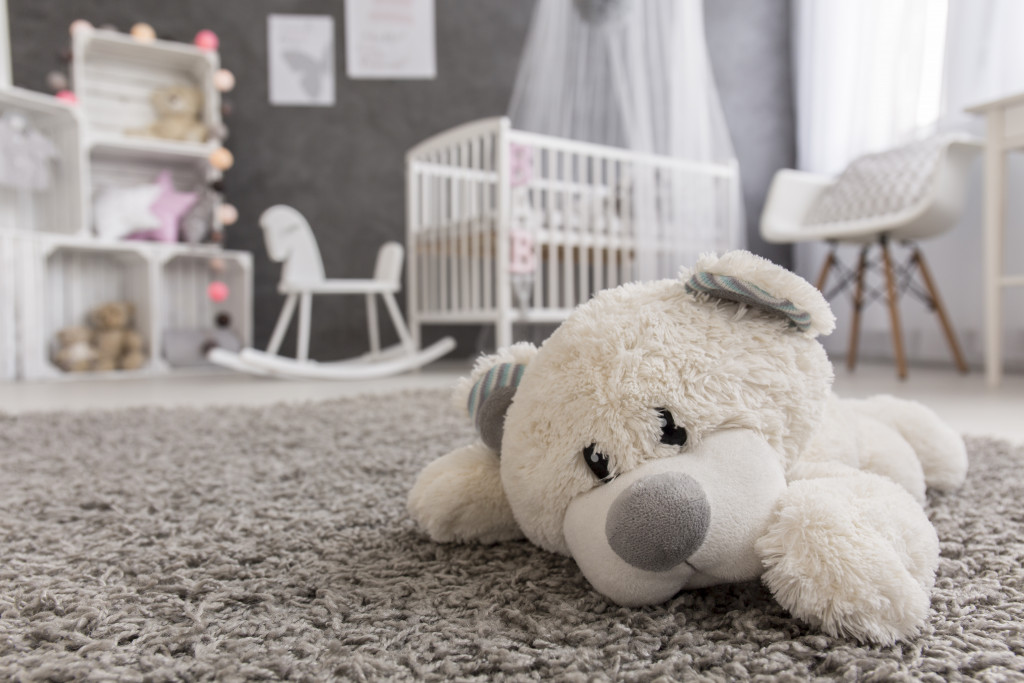 Safety, comfort, and quality should be a priority in any nursery. After all, this is where your little one will grow, sleep, and develop into a healthy and happy toddler. Investing in reliable furniture pieces that are both comfortable and safe can help create a peaceful atmosphere for your baby to thrive.
Look for a reliable mattress dealer when shopping for a crib mattress, as they offer appropriate options based on your newborn's size and weight. Also, check out cribs crafted from hardwoods such as maple or oak, as these materials resist wear-and-tear better than softwoods like pine. For bedding items like sheets, blankets, comforters, pillows, and quilts, always opt for ones made from 100% cotton.
Find The Perfect Style
Designing the right nursery for your little one is vital to creating a calming atmosphere and elevated comfort. Set up a theme or color scheme that suits your needs and ties everything together nicely. Bring furniture pieces easily repurposed, such as cribs with adjustable mattress levels and dressers with changeable drawer pulls.
The patterns will also play a big part in the room's design. For wall decorations, opt for removable decals instead of wallpaper to make it easier when remodeling or changing the nursery's look. Choose fabric items like curtains and rugs that are machine washable and durable, as these will be used in no time.
Most importantly, have fun while decorating your little one's space! From picking out unique pieces to finding the perfect style, you'll be sure to create a fantastic home for your baby.
Final Thoughts
Though the preparation process can be daunting, there's no feeling comparable to welcoming a new life into your home. Following these tips will help ensure you have everything ready when your new family member arrives. So take a deep breath, relax, and enjoy this particular time!