All parents would naturally want their child to succeed, especially in college or university admissions. For most, this college admission process is the first time your child will be making major life decisions independently, and these can have significant consequences for their future. One such decision is choosing a major. Although it's not required that college students choose their major by the time they apply or attend school, choosing beforehand can make the process easier.
At the same time, there are other more direct paths to career success. The electrotechnology industry, for example, requires not only courses but also apprenticeships for individuals who would like to explore that field. In this case, getting an electrician trade qualification course is a better alternative than an ordinary university or community college degree because it is faster to complete. This way, the student can start working and earning immediately.
However, if you think your child is better off on a college path, here are six ways you can help your child choose the right major.
Let Them Take Quizzes
Although it may seem unorthodox, letting your child take quizzes can be useful in narrowing down their choices for majors. All college career centers typically offer conventional interest and aptitude quizzes and other psychological research tests. An online psychological assessment popular among college kids is the 'Holland Code' or the 'RIASEC model,' helping them narrow down their choices.
Consider Their Current Interests
You and your child should take a moment to sit down and discuss their hobbies, extracurriculars, and academic subjects that they excel in. You may notice patterns in these activities indicating your student's desire to focus on a particular topic on hand. For instance, if your child gets involved in Model UN or Speech and Debate or shows great talent in Communications and liberal art classes, political science may be an excellent choice for them.
However, keep in mind that most children's academic and extracurricular backgrounds aren't as broad, so you'll still need to talk with your child about which activities or classes they like the best—this should at least help you both narrow down it a bit.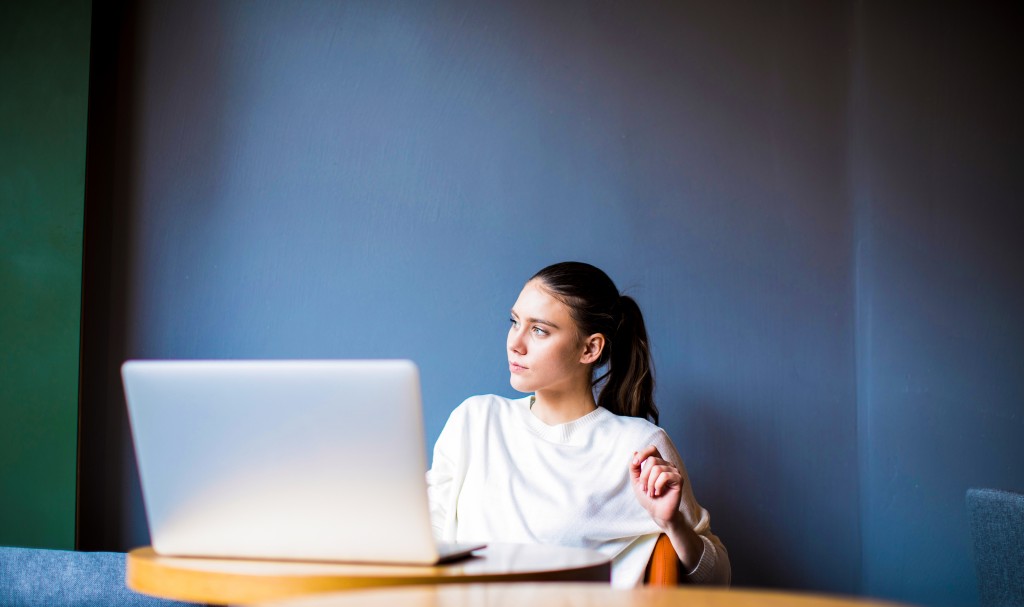 Sit In On College Classes
If your child's goal is to figure out what they want to study in college, what better solution than testing the waters in an actual college setting? If you and your child have the time and means to do it, drive up to your closest local college or university campus and have them sit in on a couple of classes. Doing this will let them feel what their journey would be like when taking up that major. However, you'll need to find set schedules that would fit you and your child's convenience and seek permission from the instructor or professor to sit in on the class in question.
Choose Electives Exploring Different Interests
If your child has no idea what direction they'd want their college education to be, encourage them by broadening their horizons. You can do this by letting them a couple of potential subjects out that may pique their interests. There are several ways to do this, including signing up for some unique elective courses in different subjects or encouraging them to join various clubs to see which ones they would like best.
If your child has other skill sets, they are worth exploring too. Some young adults like building things and working with their hands, so introducing them to contractors and specialised skill workers like electricians, plumbers, and other builders is also a good move. Should they pursue this line of interest, they can take courses for an electrician trade qualification certification.
Overall, exposing them to different interests will help your child gain a better understanding of what subjects they like—and they'll get rewarded with useful experiences along the way.
Let Your Child Talk To Someone in the Same Field of Interest
If your kid has a general idea of what they want to be majoring in, help them narrow their choices down by getting them in touch with an individual with a career related to that field of study. For instance, if your child says they want to pursue science, get them to shadow a physician or chiropractor.
However, this method will require you to reach out to friends and family to establish the necessary connections. But ultimately, it's worth the effort as getting that crucial one-on-one time with a professional who has gone down the path your child is considering can help them see if it's the right choice for them.
Remind Your Child that Help Exists Everywhere
Don't forget to remind your child that help is available and to look around them for assistance. Besides their college or university's academic advisers, each department also has its set of advisers. You can encourage your child to seek help with their advisers or talk with their upperclassmen and graduate students, giving your child the real story behind the challenges of a specific major.
Choosing a major sooner than later is crucial, and helping your child make this important decision is vital in securing their future success. However, this can be tricky since you want to give your child the necessary guidance without going overboard and overwhelming them. Luckily, the tips mentioned can make the process more convenient and easy for you and your child—helping them find the right path.