Upgrading your home's exterior can improve its curb appeal and add to its overall value. 
Assess the condition of your roof with an experienced professional before deciding on repairs or replacements. 
Select a roofing material that suits your climate and the aesthetic you're going for. 
Consider energy-efficient options like insulation systems and energy-efficient siding to reduce heating and cooling costs. 
Strengthen the foundation by addressing any visible cracks or water leaks and waterproofing the exterior walls of your home.
Home maintenance is essential for keeping your house looking great and ensuring it retains its value over time. One of the most overlooked areas of home improvement is the exterior.
The home's outside appearance is the first thing people notice when they come to your house. A little makeover to the exterior can transform the look of your home and give it new life.
Your home is a significant investment, and its exterior is one of the most visible aspects of its value. A well-maintained exterior sends a positive message to your guests and neighbors and adds to your home's value.
By upgrading your home's exterior, you are taking an essential step towards improving its curb appeal and making it more attractive to passersby. This can be particularly important if you are thinking of selling your home in the near future.
Enhancing the Roof
One of the critical external features that can make a big difference in your home's appearance is the roof. If you have yet to notice your roof's condition, it may be time for an upgrade.
Assessing Roof Condition
If you're wondering whether it's time to replace your roof or invest in repairs, it's worth getting a professional opinion.
Signs of wear and tear can be subtle, so having a trained eye check for damage can be helpful. Common signs of roof issues include shingles that are cracked, warped, or missing, as well as more severe issues like leaks or sagging.
Roof Repair
If you've determined that your roof needs work, the next step is finding the right contractor. A trusted roof repair contractor can help you assess the condition of your roof and recommend the best course of action, whether that's a complete replacement or just a few repairs. Do research and find a contractor with excellent reviews and a solid reputation.
Choosing the Right Roofing Material
Once you've found a roof repair contractor you trust, you'll need to decide what roofing materials to use. Various options exist, from traditional asphalt shingles to modern materials like metal or clay. Consider factors like your climate and the aesthetic you're going for when selecting roofing materials.
Upgrading with Energy-Efficient Roofing Solutions
If you're investing in a roof upgrade, it may be worth considering energy-efficient options. Newer roofing materials often boast improved insulation and durability, which can help save you money on energy bills and reduce your environmental impact.
Some energy-efficient roofing materials may even qualify you for tax credits or other incentives.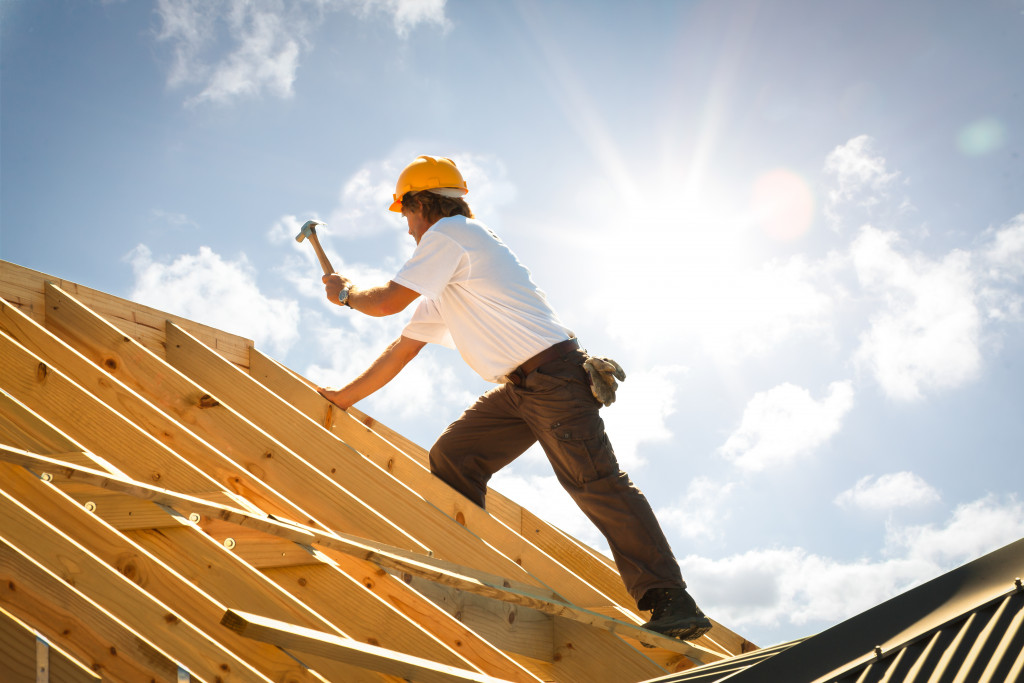 Reinforcing the Foundation
Your home's foundation is crucial as it provides a solid base for your entire house. As a result, it is critical to ensure that your foundation is solid and stable.
Over time, natural wear and tear and environmental factors can weaken the foundation, causing many problems.
Identifying Foundation Issues
It would be best to look for several signs indicating that your foundation may need repair. These include cracks in the exterior walls or foundation, windows and doors that are difficult to open or close, sagging floors, or water leaks in the basement.
Foundation Repair and Strengthening Techniques
If you notice any issues with your foundation, it is vital to have them addressed by a professional. Foundation repair techniques can include underpinning, which involves strengthening the foundation by adding additional support to the existing structure.
Waterproofing and Drainage Solutions
Water can be a significant issue regarding your home's foundation. It is essential to ensure that water is directed away from your home's foundation and drains efficiently.
Waterproofing can be a great way to protect your foundation from water damage. This can involve the application of sealants, coatings, and membranes to the exterior walls of your home.
Upgrading the Siding
Siding is a critical part of your home's exterior, and upgrading it can significantly enhance your home's curb appeal. Upgrading your siding can improve your home's insulation and reduce energy costs.
Repairing Damaged Siding
If your current siding has been damaged, it may be time to consider repairing or replacing it. Damaged siding can lead to water leaks, which can cause significant damage to your home. Replacing damaged siding can help prevent these issues while improving your home's appearance.
Installing New Siding for Enhanced Aesthetics
New siding can give your home a fresh new look while also increasing your home's value. Several types of siding are available, including wood, vinyl, and fiber cement.
Each type of siding has its benefits and drawbacks, and it is essential to consider your particular needs when selecting the right kind of siding for your home.
Adding Insulation and Energy-Efficient Siding Options
Upgrading your home's siding can also be an opportunity to improve its energy efficiency. You can install insulation systems or opt for energy-efficient siding options. Energy-efficient siding can help reduce heating and cooling costs while being more sustainable.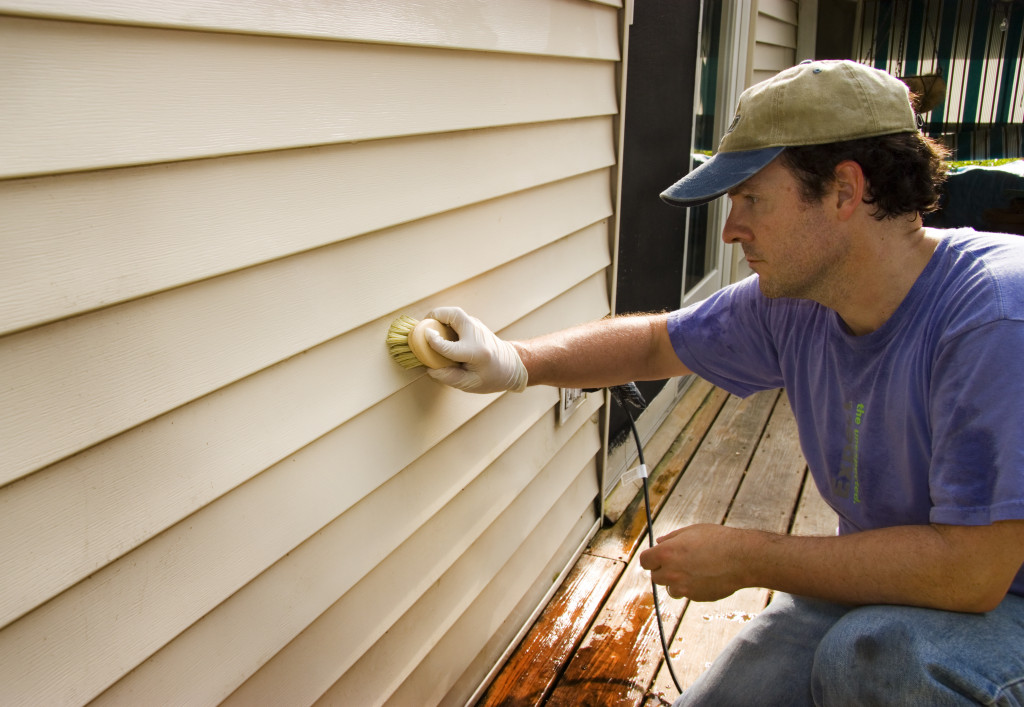 In conclusion, exterior upgrades can make a big difference in transforming the look of your home while also making it more functional and energy-efficient. You can go to a beautiful and efficient home by focusing on your foundation and siding.
It is essential to work with a professional to help you choose suitable materials for your exterior upgrade and ensure that the work is done to the highest standards.