At this point, there's vibrancy in the learning institutions. A few states have already decided to move forward with in-person learning. However, there is still a prevailing hesitancy for most while a handful is bent on sticking with homeschooling or remote learning as the best medicine to take for now, albeit bitter for the most part. It certainly looks like millions of parents are still going to contend with their kids learning from home.
Even those children doing in-person learning in schools (thanks to President Joe Biden's trust) see a different scenario than before. With desks surrounded by barrier shields and everyone wearing masks, it's a far cry from the carefree and open environment they used to enjoy.
For your part, if this year's your first year of having a child homeschooling or if you want to improve from your child's past year's performance, taking a closer look at ways to get the job done is spot on. As chaotic as these times are, education can be a timely savior. It can put your child's focus on something to build on rather than all the negative things happening around.
Lucky for you, supporting your child's online learning better is not really an impossible task. With expert advisory and a pint of patience, you should see your child's grade soar in due time.
Take an Interest
It's easy for your child to lose interest in their studies now that they're all alone facing a laptop or a PC. Unlike regular in-person learning, remote learning is more like a personal struggle to assimilate things. Left alone with an online device that has been associated with games more than with learning, a child's ability to concentrate and focus can be easily compromised.
Know that as a parent, you play a huge role in helping motivate your child even beyond rewards and harsh reprimands. Being involved as a parent can a powerful way to promote your child's success, studies show.
You have to fit your style with what's best for your child. Some young children would learn best if a parent is there to guide them. This is especially true for younger kids. Some require less, and a peek from time to time would be a shot in the arm.
Organize the Learning Environment
Environment plays a huge role in helping your child achieve good grades while homeschooling. Bear in mind that the home is not as structured towards learning as the school. People live there.
Therefore, giving it some thought as to the location of your kid's study room is wise. As much as possible, it would be best to have a door where your child can have space for themselves and learning. In this regard, internet and tech tools must be functional. It's tough to focus on finishing schoolwork if you can't even access the internet.
In addition, ensuring your child is comfortable. For one, fully running air conditioning can go a long way to give your child just the right indoor air quality (IAQ) to learn, especially now that it's summer. If not, buying new air conditioning isn't exactly a bad idea. Modern AC systems today are not only cheaper but also more efficient than those models years ago. In the process, your child will get just the environment he needs while you get lower utility bills.
Encourage Self Regulation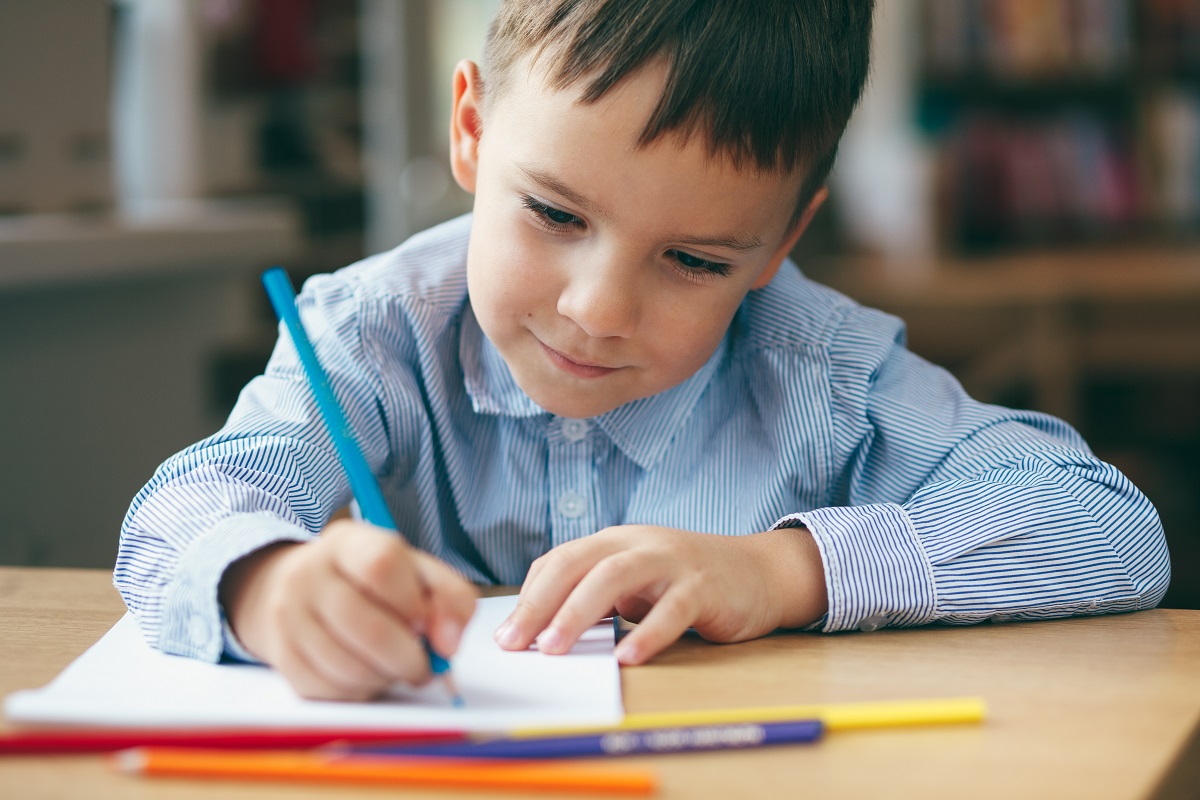 You can't be with them forever. That's why you should promote self-regulation early on. The trick is to know how much support your child needs from the onset. For example, some children would fare better if their learning device is set up in a common area in your precious abode. For one, you can provide your student access to you by working on the same large table in the living room. By doing so, you provide your young learner greater accountability.
For others, however, a virtual check-in where you talk online will suffice. When you check-in, you show your child that you're there for them, even if it's but brief.
Connect with the School
There's a lot of changes these days with the unpredictable nature of the virus. You can give better support to your child if you're in the loop. It's best, therefore, that you maintain two-way communication with the school teachers and administration.
That way, you can be ahead of future events and become a timely resource for your child. To this end, dedicated specific time to be updated, check school emails and social media feeds.
Give Instructional Support
Your child might get stuck, not knowing how to make heads or tails of particular assignments, for instance. You might be hesitant to help as you may not be a subject matter expert on the topic.
Know that there are ways you can be a step ahead of your child via online learning. Take note of those learning points that pain your child. You can always research later. Or better yet, find someone who can help. You don't have to be a master of education to support your child; you only have to show you care. Everything else follows.