Maintaining kitchen counters is a different story for each type of property. If you have had the chance to get custom kitchen countertops for your home in Utah or any other state, you should know how to take care of them properly. Unbeknownst to many, one method of maintenance isn't ideal for all types of countertops. Marble, granite, quartz, wood, and soapstone; there are so many materials that it's hard to remember how to maintain them properly. Luckily for you, here's a cheat sheet that should make caring for your countertop easier:
Marble
Marble countertops are sensitive to acidic things like fruit juices, tomatoes, wine, sodas, and others. To avoid these substances from staining the finish, clean up spills immediately. Use cutting boards and coasters to protect the marble from etching, especially when handling food that may cause it. As for cleaning, use a sponge or soft cloth along with a mixture of hot water and marble cleaner.
Moreover, it is essential to never use acidic cleaning agents such as vinegar, ammonia, lemon, etc. or any kind of generic household cleaners.
Granite
When cleaning granite countertops, don't use cleaning agents with harsh chemicals, as these can dull the granite's sealant. Instead, use warm water with mild dish soap to clean daily cleaning. If you wish to disinfect it, use isopropyl alcohol in minimal amounts.
Quartz
Similar to the first two types of countertop material, quartz also requires gentle maintenance. To properly maintain quartz countertops, use mild dish soap and warm water for cleaning, and a degreaser to get rid of oil. On the other hand, you should avoid placing scorching things on top of quartz, using cleaners with harsh chemicals, and not wiping up spills immediately. Even though quartz is known to resist stains, it's best not to let spills sit for too long.
Wood
Wooden countertops require extra care to keep them looking great. For cleaning, you should use warm water with a little white vinegar mixed with a non-abrasive cleaner. To remove stains or gunk, use lemon, salt, and a metal spatula. Also, remember to apply oil regularly to maintain the wood's shine–at least once a year. Moreover, it's also best to invest in large, durable cutting boards, so you don't risk cutting into the wood.
Stainless steel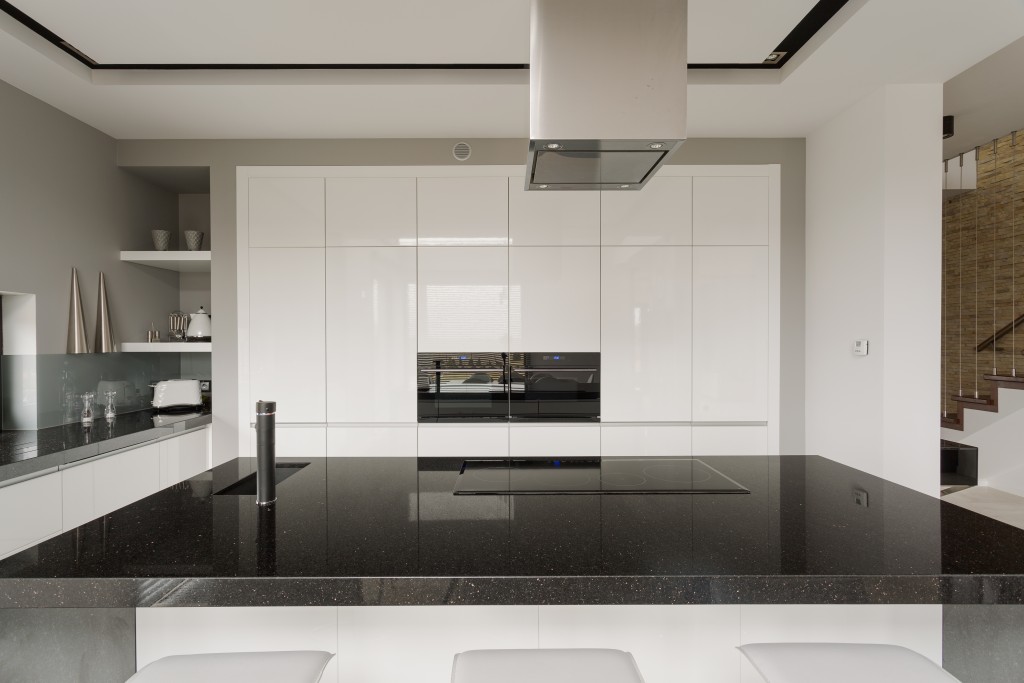 Stainless steel countertops are easy to clean but are easily scratched, too. Cleaning steel counters require only soap and water for daily wipe-downs, or dish soap and baking soda for superficial stain removal. To avoid scratching the surface of steel countertops, you should always use chopping boards when cutting food.
Soapstone
Soapstone is a nonporous material, meaning it can resist oil, staining, and bacteria. It is also immune to damage caused by acidic foods and extreme heat. Because of these qualities, soapstone can be cleaned with just about any cleaning agent. However, it is prone to scratching and nicking due to its soft nature. To get rid of scratches, keep a piece of sandpaper nearby so you can buff it out quickly.
Did you just have new countertops installed in your kitchen? With these tips, you can ensure that your counters are well-taken care of for years to come.