Diamonds are a popular choice for a wedding ring among brides. Diamond rings are classy, elegant, and timeless — something you would wear for the rest of your life. For active couples, however, diamond rings may not the best choice. This is especially true if you and your partner spend a significant amount of time doing extreme activities, such as deep sea diving and heli-skiing, among others.
But just because you love a good adventure doesn't mean you should have fun without wearing the symbol of your commitment. Try a tactical alternative like a silicone wedding ring.
What is a Silicone Wedding Ring?
Silicone rings are malleable, flexible, and resistant to water and extreme temperatures. It's an ideal wedding ring if you're athletes or outdoor enthusiasts. The jewelry is crafted for your adventurous lifestyle as a couple, staying with you wherever you go.
Unlike metal rings, silicone bands don't move around your finger, particularly when in contact with sweat or water. The material has rubber-like properties that repel these elements and allow the ring to wrap naturally around your skin. So you don't have to worry about losing your most precious jewelry.
A Cost-Efficient Alternative
The Knot 2019 Jewelry and Engagement Study shows the average cost of a diamond engagement ring is $5,900. One-third of the participants spend from $1,000 to $3,000 on their engagement rings. Only 10 percent spend less than $1,000.
The study shows diamonds are still a huge investment. Wearing a ring that is worth thousands of dollars during an outdoor activity is a big risk. You might damage or lose it.
Silicone rings, meanwhile, will cost you on average less than $50, depending on the design. In case you lose it during a hike, replacing it may not be a big deal as much as replacing a costly diamond ring. You also don't have to worry about having a ring stolen during one of your adventures.
Choosing Your Silicone Wedding Rings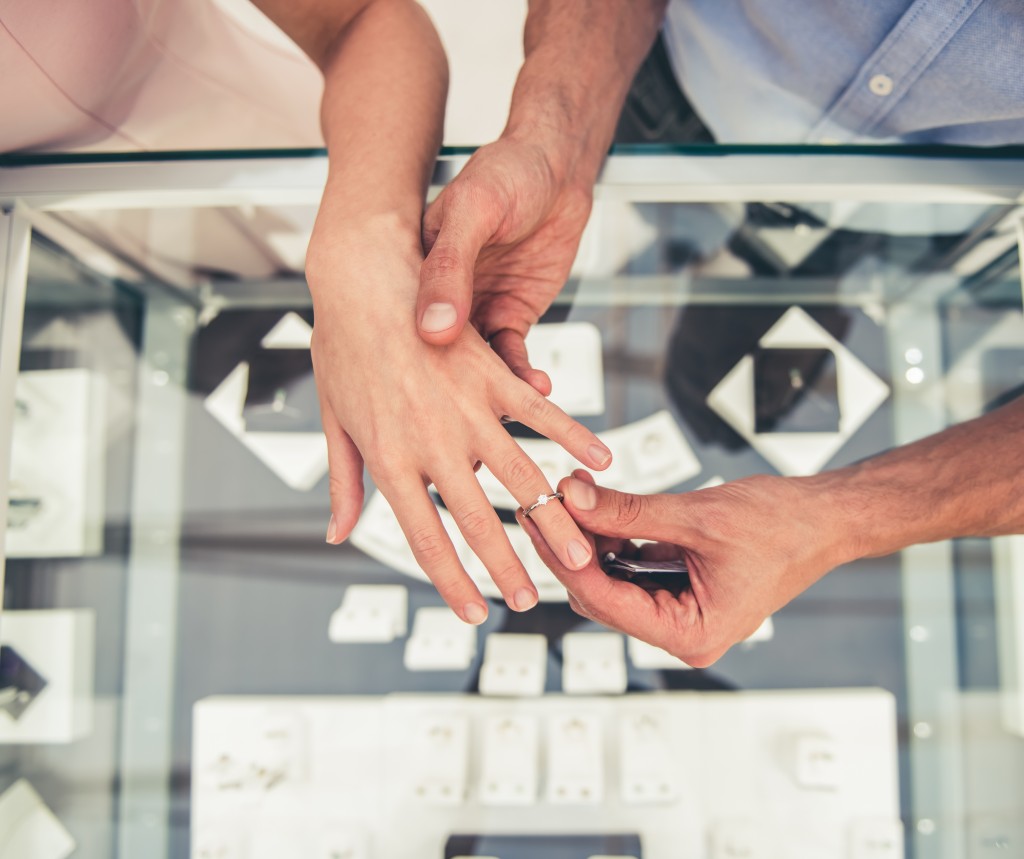 Shopping for a silicone wedding ring is almost similar to when you're buying a diamond ring. You need to consider certain factors to make sure you're getting the perfect ring that suits you and your partners, as well as your active lifestyle.
It's essential to know first whether you or your partner is allergic to a silicone ring. Some silicone rings in the market are made with chemicals that can irritate your skin. Find a silicone ring that is hypoallergenic so suits even sensitive skins.
The size is also an important consideration. Choose the width and thickness that suit your preference. Wider and thicker rings are common among men, while women prefer thinner and narrower. You can find stores that customize their rings to fit your finger perfectly.
Not because you and your partner have an active lifestyle, you don't need to wear metal and diamond rings. But silicone rings are an ideal alternative, especially if you love spending your time outdoors. It allows you to enjoy every adventure without worrying about damaging or losing an expensive ring.